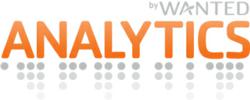 New York, NY (PRWEB) September 25, 2012
In August, more than 10,000 jobs were advertised online for technology positions that need experience and knowledge of cloud computing in the United States, according to WANTED Analytics™ (http://www.wantedanalytics.com), the leading source of real-time business intelligence for the talent marketplace. Cloud computing has been a growing skill as more companies move data to virtual servers and there is a need for talent to develop, manage, and secure the flow of information online. The number of job ads increased rapidly in 2012, reaching new highs in demand each month and is now up 80% since August 2011.
The most commonly advertised job titles for IT talent with cloud computing skills are:
1. Software Engineer
2. Senior Software Engineer
3. Java Developer
4. Systems Engineer
5. Senior Systems Engineer
6. Network Engineer
7. Senior Java Developer
8. Systems Administrator
9. Enterprise Architect
10. Websphere Cloud Computing Engineer
In addition to cloud computing skills, these job ads require a variety of programming and technical skills. Among the most commonly required are Linux, project management, Ruby, Android iOS, and Ruby on Rails.
Computer and IT professionals with training or experience in cloud computing are in-demand across the United States. The metropolitan areas with the highest volume of listings in August were San Jose, Seattle, San Francisco, Washington (DC), and New York. The Silicon Valley leads the US in the volume of job ads with a total of 2,000 available during August. However, the New York area has seen the greatest growth in demand over the past year. Here, the number of job ads that were available during August was up 230% compared to the same month last year.
As more employers shift data and software to cloud-based applications, hiring demand is likely to continue. Currently, the limited talent supply of potential candidates with cloud computing experience will create challenges for employers. According to the Hiring Scale™, employers across the United States spend an average of 6.5 weeks advertising jobs and sourcing candidates for IT positions that require cloud computing. However, each location and region of the US will experience a varying degree of difficulty when recruiting. Companies in San Francisco, California and Baltimore, Maryland are currently experiencing some of the most challenging overall recruiting conditions. Competition has emerged as more employers are looking to fill jobs in these areas than the local talent supply can support. Job ads in this area remain online for an average of 7.5 weeks.
In comparison, the Hiring Scale also shows the locations experiencing the least difficulties recruiting this talent are Little Rock, Arkansas and Riverside-San Bernardino, California. Larger talent supply compared to the hiring demand by employers in these metro areas means that Recruiters are likely to fill open cloud computing positions faster than average.
The Hiring Scale measures conditions in local job markets by comparing hiring demand and labor supply. The Hiring Scale is part of the WANTED Analytics platform that offers business intelligence for the talent marketplace.
To see additional charts and detail, please visit http://www.wantedanalytics.com/insight.
The Hiring Scale is available at http://www.hiringscale.com.
About WANTED Analytics™
WANTED Analytics™ helps recruiting organizations make better decisions faster with real-time business intelligence on jobs, employers, and talent. Analytics brings together, for the first time, years of hiring demand and talent supply data to create a true talent intelligence platform for hard-to-fill positions.
Clients in the staffing, HR, RPO, media, and government sectors use WANTED Analytics™ to find sales leads, analyze employment trends, gather competitive intelligence, forecast economic conditions, and source hard-to-fill positions.
About WANTED Technologies Corporation
WANTED Technologies (TSX-V:WAN) provides real-time business intelligence for the talent marketplace. Founded in 1999, the company's headquarters are in Quebec City, Canada, and it maintains a US-based subsidiary with primary offices in New York City. WANTED began collecting detailed Hiring Demand data in June 2005, and currently maintains a database of more than 700 million unique job listings. For more information or to sample WANTED's services, visit http://www.wantedanalytics.com.
WANTED is also the exclusive data provider for The Conference Board Help Wanted OnLine Data Series®, the monthly economic indicator of Hiring Demand in the United States.
The TSX Venture Exchange does not accept responsibility for the adequacy or accuracy of this release. Any statement that appears prospective shall not be interpreted as such.
###