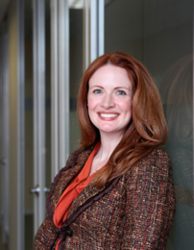 Under Maridee's leadership, SIRAS's sales department has successfully expanded our manufacturer client base by more than five-fold
Redmond, WA (PRWEB) September 24, 2012
SIRAS, the Redmond-based subsidiary of Nintendo of America Inc. that provides retailers and manufacturers cloud-based services for tracking and authorizing sales and returns of products sold through major retail stores and Web sites, announced today that Maridee Maraz, 37, has been promoted to director of sales and marketing. In this role, she joins the company's Executive Committee, the top-level management organization for the company. Maraz's duties now include leading the committee's efforts to develop and market new retail services for clients. Maraz continues to oversee the sales team's delivery of SIRAS services to clients and partners, both domestically and internationally. She also continues to be responsible for signing new manufacturing clients and for developing and executing the company's strategic marketing plans.
"Under Maridee's leadership, SIRAS's sales department has successfully expanded our manufacturer client base by more than five-fold," said Peter Junger, SIRAS's president. "Her marketing initiatives have helped SIRAS achieve its strong position in the evolving retail and omni-channel marketplace. I'm looking forward to Maridee continuing to spearhead our strategic sales and marketing efforts as we expand our services to retailers and manufacturers and enter new markets."
Maraz joined SIRAS in 2006 as Sales & Marketing Manager, a role in which she was solely responsible for acquiring new manufacturer clients and developing and executing the company's marketing plans. She was promoted to Sales & Marketing Senior Manager in 2008. Under her leadership and management, the Sales & Marketing department experienced extraordinary growth and success. "SIRAS continues to develop and deliver strategically important solutions for retailers and manufacturers focused on growing profits while delivering the best possible customer experience," said Maraz. "As director of sales and marketing, I look forward to working with the rest of the Executive Team as we create new services solutions to help customers realize the full potential of omni-channel retail."
SIRAS (http://www.siras.com) is the pioneer in Electronic Product Registration and comprehensive return-validation methodology (ReturnFlex™), which allows participating retailers and manufacturers to optimize their retail business operations, and to provide consumers with a seamless omni-channel experience. SIRAS helps clients protect and elevate their brands, track products, reduce returns and fraud, protect inventory, recover stolen products, identify counterfeit goods, validate warrantees, and improve forward and reverse logistics operations. By tracking each product throughout its sales lifecycle by its unique "fingerprint" rather than by consumers' personal data, SIRAS respects and preserves anonymity. SIRAS provides valuable tools for its manufacturing, retailer and law enforcement partners to optimize operations, resolve investigations, improve visibility, provide insights to enhance business intelligence and forecasting, and improve the consumer experience.