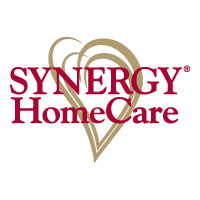 Our focus for people with Alzheimer's and their caregivers is helping them develop the skills that contribute to a higher quality of life
Gilbert, AZ (PRWEB) September 21, 2012
World Alzheimer's Month in September is dedicated to raising awareness of the condition and providing help to people with Alzheimer's disease and their families. SYNERGY HomeCare is proud to contribute its arsenal of online Alzheimer's caregiving courses in support of World Alzheimer's Month.
SYNERGY HomeCare's Family Learning Center provides free online courses that teach skills on providing care, general communication and overall safety. There are six training modules specifically developed for Alzheimer's: "Signs & Symptoms", "In their shoes: A person's perspective", "What Families Should Know", "Diagnosis & the Caregiver Role", "Learning to Communicate" and "Daily Care Skills".
"Our focus for people with Alzheimer's and their caregivers is helping them develop the skills that contribute to a higher quality of life", says SYNERGY HomeCare Vice President Dallas Bennewitz. "World Alzheimer's Month is a great time for us to make a difference to the many people affected by Alzheimer's disease by providing them with skills and confidence to provide quality care."
According to the Family Caregiver Alliance, "Caregiver education and support programs can delay nursing home placement and reduce the health care costs of care recipients…although caregiving can be stressful, its effect can be mitigated at least partially by participating in education and support programs."
Alzheimer's disease has a widespread effect on Americans. According to the Alzheimer's Association, 5.4 Million people have Alzheimer's disease. These people are cared for by approximately 14.9 unpaid caregivers. These caregivers, usually the adult children or other family member, often benefit from caregiving training.
To access the Family Learning Center
Go to: http://learning/synergyhomecare.com/lms/
Select "Families" under the heading "Family Caregivers"
Enter the Username: synergyfamily
Enter the Password: synergyfamilycare
About SYNERGY HomeCare
SYNERGY HomeCare, a national franchise of home care, was founded in 2000 in Gilbert, Ariz. Synergy HomeCare now has more than 120 franchises in 37 states. For additional information, please visit http://www.synergyhomecare.com.