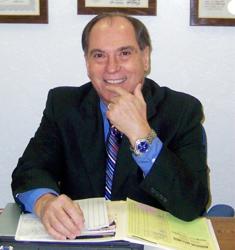 Phoenix, AZ (PRWEB) September 24, 2012
K. Michael Hood, DDS, warns patients of the risks linked to crooked teeth. Although brushing and flossing teeth daily is important in preventing gum disease, ignoring crooked teeth leaves room for bacteria to develop, because crooked teeth are harder to keep clean. Another health risk is that when teeth are not lined up properly excessive force is placed on certain teeth. This doesn't cause periodontal disease on its own, but when bacteria are already present it can.
Aside from the health factors, crook teeth can be embarrassing. Professional adults who are in the public eye often want to improve their smiles by straightening their teeth, but are looking for a less noticeable method than the traditional metal brackets. Invisalign can meet their needs, and is offered by Phoenix, AZ dentist, Dr. Hood.
As a dentist, Dr. Hood understands that many people appreciate the way straight teeth can enhance their smile. People who did not wear braces in their youth or those whose teeth have shifted over the years are revisiting the idea of having their teeth straightened. The Invisalign process is one method of straightening teeth that does not require the use of metal brackets, and can help patients achieve a healthy, straight smile.
When using Invisalign, Dr. Hood must first determine on a case by case basis whether a dental patient is a good candidate for the procedure. The next step is to take x-rays of the teeth and to make impressions of them. The dentist will use these to create a 3D image of the teeth. Next he uses this image to create a plan for moving the teeth into proper alignment. The course of treatment will vary from patient to patient but will generally last about a year.
Dr. Hood has clear, plastic aligner trays made that are custom fit to the patient's teeth. These trays should be worn both day and night. They can be removed for eating or when cleaning teeth. The patient returns to the dental office about every two weeks to get a new set of aligner trays that move the teeth toward the desired result in small increments. A patient will visit the dentist approximately every six to eight weeks so that progress can be checked, and the treatment plan can be adjusted as necessary. The trays are smooth and comfortable to wear, as well as being clear and difficult to notice. For more information about the Invisalign procedure, go to http://www.phoenixarizonagumdisease.com.
Dr. K. Michael Hood is a general practice dentist offering patients personalized dental care for Phoenix, Arizona for over 27 years. Dr. Hood attended NAU and graduated from Arizona State University (Go Sun Devils) with a Bachelor of Science degree in Zoology. When still in his first semester of his senior year, Dr. Hood was accepted to the prestigious Baylor College of Dentistry in Dallas, Texas where he graduated with his degree in dentistry. Dr. Hood is part of one percent of dental professionals providing the most recent FDA cleared laser procedure for gum disease and periodontal treatment. To learn more about Dr. Hood and the Arizona Center for Cosmetic and Restorative Dentistry visit their website at http://www.phoenixarizonagumdisease.com and call (480) 696-5855.