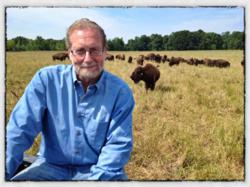 Catch a new Hidden Gems episode every Friday on PeterGreenberg.com.
(PRWEB) September 24, 2012
Peter Greenberg's "Hidden Gems" video series features insider travel experiences not found in traditional guidebooks. These are the off-the-brochure discoveries within iconic destinations around the globe. Each episode brings to light activities that most travelers never knew existed both at home in the U.S. and deep inside countries such as Wales, Australia and Turks & Caicos.
PeterGreenberg.com has now launched the first episode of "Hidden Gems: Wisconsin." Many travelers might associate the state with football or cheese, but Greenberg goes beyond those cliches and looks at the state through a different lens: Wisconsin's 11 sovereign tribal nations.
"Peter Greenberg's 'Hidden Gems' does a fantastic job showcasing our 11 tribes and what they offer travelers," says Wisconsin Tourism Secretary Stephanie Klett. "Hidden Gems uncovers tucked away treasures in our state that most people have yet to experience."
From a community gathering like the Bear River Pow Wow in Lac du Flambeau to kayaking in the mouth of Lake Superior in a traditional Ojibwe canoe to an up-close visit to dozens of buffalo at the Oneida Nation Farm in Green Bay, the five-episodes series showcases special destinations and experiences accessible to all.
For exclusive behind-the-scenes "Hidden Gems: Wisconsin" photos and more, follow Peter Greenberg on Facebook (facebook.com/PeterGreenbergWorldwide), Twitter (@PeterSGreenberg), Google+ (google.com/+PeterGreenberg) and Pinterest (pinterest.com/petergreenberg/).