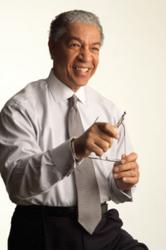 "Regardless of your past, your inexperience or education, direct selling provides each person with the opportunity to enrich themselves" — John Fleming
Dallas, TX (PRWEB) September 26, 2012
John Fleming, Publisher and Editor in Chief of Direct Selling News, responds to the August 2012 cover story published in Harper's Magazine about Mary Kay Cosmetics. "What Happened at Harper's?" in the September 2012 issue of Direct Selling News, defends the integrity of the direct selling industry.
Fleming felt the story in Harper's was based on a few personal contacts and what seemed a negative predisposition of writer Sole-Smith. In his rebuttal, Fleming validates the merits of the industry. "Regardless of their past, inexperience or education, direct selling provides everyone the opportunity to enrich themselves. In a society full of limits, direct sellers have full control of their choices in how they work and earn."
According to Fleming's rebuttal, what Sole-Smith fails to communicate is that more than 2.5 million consultants believe in the Mary Kay process, and consumers do as well — as referenced by Mary Kay's 2011 revenues of $2.5 billion, per Forbes.com. Fleming notes the February 2012 report by Brand Keys Inc. lists Mary Kay Cosmetics as the No. 12 brand, consistently providing "customer delight." Other brands in this category are heavy hitters Apple, Amazon, Google and Discover.
About Direct Selling News
Direct Selling News is a monthly publication serving the direct selling industry and network marketing executives since 2004. Each issue of Direct Selling News offers content on topics that shape the dynamics of the industry. Direct Selling News also conducts the most comprehensive annual ranking of the world's direct selling companies.
Visit the Direct Selling News website at http://www.directsellingnews.com.
Contact: Meridith Simes
Vice President of Marketing and Events
940.497.9924
msimes(at)videoplus(dot)com