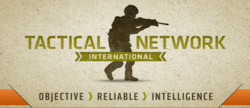 We are adding to an already robust offering of original expert articles, objective product intelligence, and community-based forums.
Seattle, WA (PRWEB) September 24, 2012
Tactical Network International (TNI), an unbiased tactical gear review site, is announcing plans to launch powerful new tools for verified law enforcement members at their hallmark site, Tactical-Officer.com. Adding to an already robust offering of original tactical gear expert articles, objective product intelligence, and community-based forums, Tactical-Officer.com is in the process of rolling out the following features:
After-Action Reports and Tactical Debriefs - Culling information from law enforcement agencies, court records, news reports, law enforcement members, and tactical law enforcement agencies; Tactical-Officer.com will be publishing a series of after action reports and tactical debriefs on high risk law enforcement encounters with firearms, use-of-less-lethal-force incidents, tactical call-outs, and officer involved shootings. Posted as restricted content for our verified law enforcement members, TNI hopes that these can serve as valuable lessons-learned features to read and share for training.
Law Enforcement Training Calendar - TNI is working with several major training organizations and state tactical officer associations to become the preeminent provider of information on law enforcement training events. With an easy to use format, organizing events chronologically and geographically, Tactical-Officer.com will become your single-source information point on upcoming training events.
State Tactical Officer Association Partnerships - Tactical-Officer.com is in the development phase with several state and regional tactical-officer associations to provide special benefits to their members; including dedicated members forums, special training events, member discounts, and focused tactical debriefs.
Team and Agency memberships - Based on overwhelming feedback from the NTOA conference, TNI is launching team and agency memberships for law enforcement organizations. This membership will allow your team to gain a single access login and password for a single annual subscription fee and share it amongst your entire team. Subscription rates vary based on team or organization size.
About TNI:
TNI is a Seattle-based technology company on the cutting-edge of knowledge sharing for law enforcement and military operators, providing expert police gear reviews. Their team of experts leverage more than 150 years of hands-on operational experience, as well as the latest web technologies and a social media-style community, to deliver practical content and insights to readers and members like never before. Lead Editor and Founder, Jake Gillanders is an active Firefighter with the Western Washington Fire Department in Washington state and is an active participant in creating tactical medicine programs for the local sheriff's office.