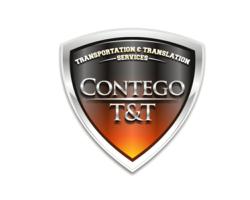 Contego puts the emphasis on customer service and building relationships with our clients. Meeting our clients' needs, and then exceeding them, is a top priority for every single employee at Contego. -- Eliany Salazar, T&T Manager
Fort Lauderdale, FL (PRWEB) September 24, 2012
Contego's Transportation and Translation department is unique in that it conducts billing audits on all of its invoices to ensure accuracy of all services rendered and billed. The department holds itself to a high standard of documentation and tracking for audit purposes. Contego consolidates the translation and transportation bills for the ease of its clients; other companies send an individual bill for each service even if performed within the same day or within days of each other. Clients have one point of contact through which all requests and issues are handled. Having such a high-touch relationship with the client helps foster a strong relationship between Contego and its clients.
Customer service is available twenty-four hours a day, seven days a week, and three-hundred and sixty-five days per year in order to maintain a high level of quality of service. Transportation and Translation Manager, Eliany Salazar said, "There is no doubt to any of our clients that Contego puts the emphasis on customer service and building relationships with our clients. Meeting our clients' needs, and then exceeding them, is a top priority for every single employee at Contego. We make a point to tailor our services to the requirements of our clients."
These new services complement Contego's top-notch fraud detection services. Having investigative services and transportation within the same company means better communication and tracking of where a claimant may be at a given time. Additionally, Contego is able to quickly alert claims staff of failure to show for an appointment, which can be a sign of possible claimant misconduct.
"At Contego we are constantly changing to better serve our clients. Adding transportation and translation services to our menu fits well within Contego's philosophy of 'shield, protect, and defend,'" said Contego Services Group's President, Linda Webb.
Contego Services Group, LLC provides game-changing insurance services and cost containment solutions. Services include Investigative Services, SIU & Fraud, Subrogation, Due Diligence, Loss Control, and Transportation & Translation. For additional information on Contego Services Group please visit http://www.ContegoServicesGroup.com or contact Jessica Custer at 954-556-1616.
Media Contact:
Jessica Custer
954-556-1616
http://www.ContegoServicesGroup.com
JCuster(at)ContegoGroup(dot)com