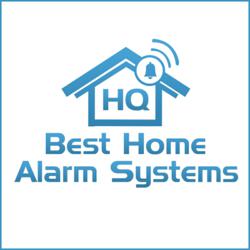 BestHomeAlarmSystemsHQ.com is the consumers' choice when it comes to home security reviews. It's easy to compare the best security providers.
Chicago, IL (PRWEB) September 22, 2012
BestHomeAlarmSystemsHQ.com provides consumers with independent and unbiased reviews of the nations' best home security companies and current offerings. They conduct annual reviews that rate and rank each aspect of the top home security providers. The result is an easy to consume ranking available on their website so consumers can look at what is most important and choose the best home security system for their family.
In addition to ranking the leading home security companies and their offerings, BestHomeAlarmSystemsHQ.com also provides consumer tips on the questions that should be asked and the items to research when in the market for a home security system.
1. Review the home security company's Better Business Bureau (BBB) rating. There are three main areas to look out for and the first is to see if the home security company holds a BBB accreditation. The second is to look at their rating. The BBB rates companies on a scale from A to F. Stay away from the poor performers. Lastly, look at how many complaints the home security company has received in the past year and over three years. This should serve as a good starting point when deciding with what company to select.
2. Review the home security company's equipment. Take a look at their website and see if they are offering name brand equipment and ask them if it carries a warranty. Some well-known and trusted name brands in the home security industry are GE, Honeywell and 2Gig. Also, ask the home security company if they offer a wireless home security system. Nowadays, wireless security systems are more popular because of their reliability and portability.
3. Look for online home security systems reviews. BestHomeAlarmSystemsHQ.com reviews dozens of home security companies each year and awards the top three companies. Their online home security reviews consolidate all of the information in a central place so you can quickly compare the differences between each home security company's offerings and choose the best home security system.
About BestHomeAlarmSystemsHQ.com
BestHomeAlarmSystemsHQ.com is dedicated to providing consumers with the most up-to-date information on home security systems and home security companies. Their home security system reviews website ranks the top home security providers on an annual basis. They consolidate their reviews in an easy to consume format online.