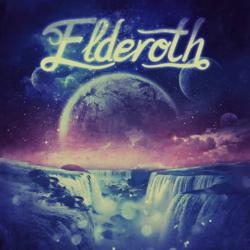 Elderoth - Heavy Metal Masters of the Music
Montreal, Qc Canada (PRWEB) September 24, 2012
Elderoth, Heavy Metal Masters of the Music, have released their self-entitled new album Elderoth (http://elderoth.com).
Launched on September 15th, 2012, Elderoth's new album features Heavy Metal Music at a level never seen before. Outstanding dynamics, ripping guitar chops and slicing riffs along with the vocals of Collin McGee and others complete this incredible album.
When contacted for an interview, Collin McGee, founder and primary singer, songwriter and composer of Elderoth was excited about the new release and commented "This album was years in the planning and over a year in the making. We hope that our fans will enjoy the work we have put into this new release. This album is for all our fans across the world."
About Elderoth:
Elderoth is a Montreal, Canadian-based Heavy Metal band. Formed by Collin McGee in 2007, the band has had several lineup changes however the music has always been unique, heavy, symphonic and highly technical at every level. Elderoth now places itself amongst the best in the world for this genre of music. Elderoth's music is available for free download of their website, and complete cd's can be purchased online as well as t-shirts, hoodies and other merchandise as it becomes available.
Press Contact: Elderoth Management
Company Name: Elderoth Entertainment Inc.
Email: info(at)elderoth(dot)com
Phone: +1-705-303-9772
Website: http://elderoth.com