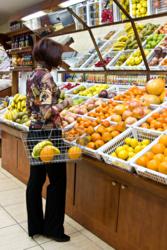 HealthCompare is staying on top of medical news in order to help consumers stay on top of their health care.
Orange, California (PRWEB) September 25, 2012
The nationally recognized health insurance comparison site, HealthCompare, announces that it may be underlying metabolic problems stopping the Over 40 group of consumers from losing the weight they need to lose. And extra weight impacts the function and health of the heart, thereby influencing their health care costs.
An underactive thyroid has been linked to the inability to lose weight in individuals over 40. So adults that are not losing the weight they want are encouraged to seek help in resolving their medical issue orbiting their weight loss failures. Putting extra strain on the heart later in life proves to be more dangerous and maintaining a healthy weight becomes paramount to managing health costs.
HealthCompare is staying on top of medical news in order to help consumers stay on top of their health care. By staying in the loop, consumers can lower their costs by taking care of themselves and by actively seeking better and more efficient policies.
This health insurance comparison site is so involved in consumers lives that they will be stepping into the publishing arena to educate and empower shoppers through their newest line of self-development titles.
When the books begin release, they will be published weekly on their site.
The titles will include such important topics as adjusting to marriage, babies, and divorce. They will even address decisions that will help consumers make important decisions like making the leap to self-employment.
HealthCompare has long been in the education circle. They even released infographics that illustrated the intricacies of health insurance like "How To Find Affordable Individual Health Insurance" - Designed to direct and educate health insurance consumers find individual health insurance that's more affordable, "Is College Health Insurance Smart" - Designed to help college students decide if paying for health insurance is a good idea for them or if skipping it would be acceptable, "Not All Free Health Insurance Quotes Are Created Equal" - Created to illustrate how some health insurance quotes are not complete.
HealthCompare urges senior citizens to take control of their health by heeding the news released about their possibly underactive thyroid and seeking help if necessary.
About Health Compare: HealthCompare was launched in 2009 to work with brokers and carriers to help individuals and families easily research, compare, buy, and enroll in the right health insurance plan at the right price. Based in Orange, Calif., it delivers accurate, customized, health insurance quotes for the country's diverse population.
Through a unique partnership with its sister company, CONEXIS, HealthCompare has the ability to quickly reach thousands of COBRA-qualifying consumers and provide them with COBRA alternatives at the moment they become eligible for COBRA benefits. This provides these consumers with an opportunity to enroll in individual or family plans and potentially save hundreds to thousands of dollars on COBRA premiums and, at the same time, rewards referring brokers with referral fee income for the life of each policy.
For more information, visit http://healthcompare.com/ or call 888.748.5152.