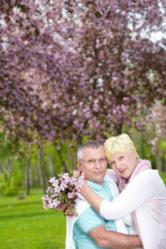 "Our content team has been working hard on creating blogs, articles and guides that will help seniors evaluate and determine their financial retirement goals and how to achieve those goals."
(PRWEB) September 24, 2012
During the week of September 23, 2012 the content staff of LivingSenior.com will move their focus to retirement planning. This has been a subject of several blogs and articles within the site in recent months. This focus will last approximately two weeks and will cover various topics of retirement planning, creating a retirement plan and how to effectively analyze current retirement plans and alter them if necessary.
With the rising costs of health care, seniors and baby boomers may find that their initial retirement plans need to be reviewed. The content staff of LivingSenior.com understands that this review and that current retirement plans may be confusing. There may be options and alternatives that seniors, baby boomers and their loved ones may not be aware of. That is the purpose of this current focus. In a recent webinar Marketing Manager for LivingSenior.com, James Connolly, recently discussed the focus and how the focus can ultimately help seniors as well as financial planners with investments in senior retirement plans.
"Statistics have shown that the vast majority of baby boomers are not financially prepared for their retirement. These statitstics have also shown that a high percentage of baby boomers will have to work long past the normal retirement age. We want to help baby boomers reaching their retirement age, as well as the seniors who are already in their retirement years, focus on retirement planning goals. Our content team has been working hard on creating blogs, articles and guides that will help seniors evaluate and determine their financial retirement goals and how to achieve those goals."
The retirement planning focus will kick off with topics concerning types of retirement planning options, evaluating current retirement plans and how to create additional funding for current retirement plans. The content staff has also put together several articles on how to find a financial planner, extend financial plans and what types of services and health care seniors should consider in their retirement planning options.
These articles and blogs will appear in the LivingSenior.com blog section starting September 24,2012 and will continue for two weeks. Articles will be available in the Senior Center to offer additional help and advice to seniors and their loved ones.