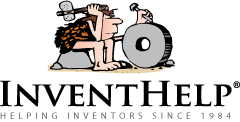 Pittsburgh, PA (PRWEB) September 26, 2012
InventHelp®, America's largest invention submission company, announces that two of its clients, inventors from Nevada, have designed a moistened cotton swab that would make it easier to fix makeup and perform other hygiene-related tasks. This invention is patented.
"Easy Swabs" design would offer a more sanitary way to perform routine personal care tasks. The easy-to-use swab could serve as an alternative to traditional dry cotton swabs. Easy Swabs would be ideal for use in makeup removal, applying ointment to wounds, cleaning behind ears or hard to reach areas, and more.
Easy Swabs would consist of a moist cotton swab that would measure three inches long and 1/8 inch think. The swab would be made of cotton and plastic. The inventor suggests that the swabs could be packaged in large boxes (200 swabs) or smaller travel-sized versions (50 swabs). The boxes would feature air tight lids. Easy Swabs could be produced in versions for use by individuals with sensitive skin.
InventHelp® is attempting to submit the invention to companies for review. If substantial interest is expressed, the company will attempt to negotiate for a sale or royalties for the inventor. For more information, telephone Dept. 08-LVC-229 at (800) 851-6030.
Manufacturers interested in reviewing additional inventions and new product ideas can contact InventHelp's marketing partner Intromark by filling out an online request to review new product ideas here.
# # #