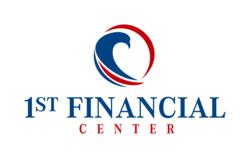 These attorneys are enabling debt collectors to convey the perception that failure to respond to these letters will result to legal charges, while it seldom does
Sacramento, CA (PRWEB) September 24, 2012
Across the United States thousands of people who haven't paid debts owed are receiving threatening letters demanding payment or go to jail. The seal and signature of local district attorney offices are displayed on these letters. However, there is a catch: the correspondences are from debt-collection agencies that the prosecutors permit to use their letterhead. In exchange, agencies make an effort to acquire delinquent payments and large fees from borrowers for a course on money management and financial accountability, most of which is returned to the district attorney's offices.
"This particular practice has currently grown beyond 300 district attorneys' offices and doesn't stop with just bad checks. It continues onward to unsecured debt as well. Debtors are led to believe that unless they take the courses offered by these agencies, they could end up in jail. These attorneys are enabling debt collectors to convey the perception that failure to respond to these letters will result to legal charges, while it seldom does," states 1st Financial Center's Chief Advisor.
Debt collectors have been targeted for dishonestly intimidating and deceiving debtors behind on their bills with threats of jail. The reason in which this process is viewed unconventional is due to the end result which preemptively involves law enforcement before any district attorney identifies an offence has occurred. Understanding that the correspondences are usually delivered to consumers who dismiss retailers needs pertaining to settlement, prosecutors believe that the partnership with collection agencies permit them to concentrate on more severe offences.
Legal professionals have challenged debt collectors across the United States on behalf of consumers, declaring they don't have the power to warn criminal prosecution or obtain fees for instructional classes when a case has not been reviewed by a district attorney. "Since the situations usually are not fully researched, it is impossible to know if these undesirable circumstances have been caused by harmless errors," states 1st Financial Center's Chief Advisor. "Payment diversion programs begin from the standpoint that a crime has been carried out. Practices such as these are deceptive and misleading to consumers."
It is important for consumers to not be deceived and understand their rights when it comes to debt. To obtain more information on deceptive debt scams or become debt free, contact 1st Financial Center at 888-755-4096 or find them online at http://www.1stfc.com.