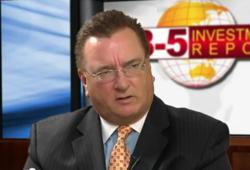 Our policy is let's have as many EB-5 Visa Centers in Riverside County under this Board of Supervisors' direction as we possibly can,
Riverside County, CA (PRWEB) September 26, 2012
Tom Freeman, commissioner of foreign trade for the county Economic Development Agency, recently sat down with Aimee Rios of EB-5 Investment Report magazine stating the Riverside County Board of Supervisors asked the state to introduce the legislation to assist the county's EB-5 efforts.
"It's a huge benefit to both parties," he said. "However, the State of California has no prior experience with the program and will have to learn through the 'school of hard knocks.'"
EB-5 means Employment Based: Fifth Preference. This federal program lets foreign nationals invest at least $1,000,000 in certain American companies, and then they can apply for green cards so they and their families can move to the United States. The state will now provide a customized certification letter to prove projects are located in a designated Targeted Employment Area (TEA) where unemployment is at least 13.4 percent or higher. If the region is a TEA, foreign investors only need to come up with $500,000 to get their foot in the door – "A bargain," Freeman said.
Of the 200 nationwide EB-5 Visa Regional Centers, Riverside County is home to 59 with another 17 slated to open in a year and a half.
"Our policy is let's have as many EB-5 Visa Centers in Riverside County under this Board of Supervisors' direction as we possibly can," Freeman said. "That's why we lead the nation in the creation of these."
Regional Centers are United States Citizenship and Immigration Services designated centers that are eligible to receive capital from international investors. They pool money from investors for specific projects. Freeman said regional centers are responsible for making sure investors are investing in projects that are right for them. Each regional center has its specialty, for instance: retail, hospitality or infrastructure. Countries including Vietnam, China, Japan, South Korea and Europe are primary investment sources, Freeman said.
An estimated $2.5 billion in investments from foreign investors has been raised in Riverside County in the last three years. Inclusive projects are a hotel (currently in the planning stages), a medical center and manufacturing in aircraft and water meters.
The recent loss of redevelopment dollars make EB-5 centers an alternative source for funding. Freeman says, cities, counties and special districts will have to adjust to their six-year short-term loans rather than the long-term 30-year loans associated with redevelopment.
Freeman encourages foreign investors to do their homework when selecting a regional center to insure they are making the right investment.
For More Information Contact
Aimee Rios
aimee (at) eb5investmentreport (dot) com