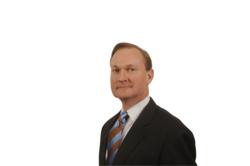 We think our partnership with LocalEdge is an important key element of our overall digital strategy,...using their successful digital marketing tools should considerably benefit our valued local advertisers.
Augusta GA, Buffalo NY (PRWEB) September 26, 2012
Morris Publishing Group has created Main Street Digital to be its digital sales force that will resell LocalEdge and other digital products and services including: website and mobile website design and hosting, video production, search engine marketing (SEM), search engine optimization (SEO), mobile advertising including SMS (text) marketing, email marketing and social media development, display ad retargeting, as well as easy to understand reporting that demonstrates return on investment. Morris will also provide local businesses and readers within their footprint the benefit of an integrated local search directory.
"Morris Publishing Group's newspapers, online, tablet and mobile products have long made us the number one choice for advertisers in our markets, said Derek May, executive vice president of Morris Publishing Group. "LocalEdge has built an amazing platform of digital solutions that we will provide under the Main Street Digital brand. This partnership allows us to serve our customers in more ways than ever, with the widest array of solutions in the marketplace."
With today's announcement, the existing Augusta and Jacksonville LocalEdge sales operations will begin to transition to Morris' Main Street Digital that will officially launch November 1, 2012. Existing LocalEdge customers will continue to receive best-in-class digital product fulfilment services from LocalEdge and will gradually transition to Main Street Digital over the next 12 months.
"We think our partnership with LocalEdge is an important key element of our overall digital strategy," said William S. Morris IV, chief executive officer of Morris Publishing Group. "Using their successful digital marketing tools should considerably benefit our valued local advertisers."
Morris' Main Street Digital joins a growing network of newspapers and advertising agencies that are LocalEdge resellers including among others; The Dallas Morning News' 508 Digital, Albany Times Union, Connecticut Post, Houston Chronicle, San Antonio Express-News, San Francisco Chronicle, seattlepi.com and The New York Daily News.
Jeff Folckemer, President & CEO of LocalEdge™ and a SVP of Hearst Newspapers adds, "As one of the largest mid-sized media companies in the nation, Morris' involvement within the LocalEdge Advantage Partnership will strengthen its digital focus on the future, improving customer engagement within the communities they serve.
About LocalEdge
LocalEdge (http://www.LocalEdgeMedia.com), a Hearst Media Services Company, is a premier multi-media company leading the transition to web-based advertising for any size business. The organization has been in business for over 40 years and services customers nationwide. Through the development of proprietary technology and partnerships with major search engines, social network sites and other leading tech-focused companies, LocalEdge offers a full line of digital marketing products that help its customers and business partners reach and interact with today's consumer. Through a single-sign-on customer dashboard, LocalEdge enables customers to access digital products and proof-of-performance reporting within Internet marketing campaigns. Management tools allow the customer to preview, update and customize content as well as review and monitor analytics.
About Main Street Digital
Main Street Digital, a Morris Publishing Group Services company, helps local businesses use digital marketing that makes local sense. Located in two markets, Augusta, Ga. and Jacksonville, Fl., Main Street's custom, best-of-breed solutions, superior customer service and local ties to the #1 media in it's respective local markets, provide a unique blend for local businesses that seek the best return on their investment. Follow them @MainStDigital, http://www.facebook.com/mainstreetdigital, http://www.linkedin.com/company/main-street-digital, watch their website develop at http://www.mainstreetdigital.com.
About Morris Publishing Group
Morris Publishing Group, LLC, is a privately-held media company based in Augusta, Ga. MPG currently owns and operates 12 daily newspapers as well as non daily newspapers, city magazines and free community publications in the Southeast, Midwest, Southwest and Alaska. The Company has a concentrated presence in the Southeast, with five signature holdings: The Florida Times-Union (Jacksonville), The Augusta Chronicle, Savannah (Ga.) Morning News, The St. Augustine (Fla.) Record and Athens (Ga.) Banner-Herald. Morris Publishing Group's other daily newspapers are: Amarillo (Texas) Globe-News; Brainerd (Minn.) Dispatch; Juneau (Alaska) Empire; Log Cabin Democrat (Conway, Ark.); Lubbock (Texas) Avalanche-Journal; Peninsula Clarion (Kenai, Alaska) and The Topeka (Kan.) Capital-Journal. For more information, visit their website http://morris.com.