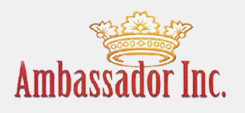 Whether your property has water damage, smoke damage, fire damage, or flood damage, Ambassador Cleaning can clean you space.
Fargo, N.D. (PRWEB) September 26, 2012
With the unpredictable weather during season changes, it's good to always be prepared. With Rainbow International Fargo's vast offerings of cleaning services (such as cleanup after water damage, flood damage, fire damage, or smoke damage), Ambassador Cleaning, Inc. can now get any residential or industrial space looking as good as new.
It has been a very dry Fall for the entire country, so in case flames are created in area homes or business, Rainbow International Fargo will be able to start restoring properties with fire damage and smoke damage as soon as the fire is out. For any damages done to property, the sooner the damage can get cleaned and taken care of, the less overall time and money it will cost.
Smoke damages are acidic in nature and with time they will cause surfaces to corrode and stain permanently. Smoke damage that was pressurized during the fire will permeate cracks and crevices of building materials and deposit odor-causing residues. Smoke odors can also be difficult to remove due to its penetration and absorption into building materials. Rainbow International's fire restoration service providers have the knowledge, products and equipment to permanently remove these stubborn odors.
Fire damage can also be costly to clean up. Rainbow International Fargo's new fire damage restoration service professionals will work quickly to stop the smoke damage and restore homes and contents back to their pre-fire conditions by using cleaning systems and equipment that will help eliminate costly replacement of items that would otherwise have to be bought again.
Since it's sometimes hard to tell whether the region will flood until the water starts rising in early Spring, prepare in advance for flood damage that may occur. By utilizing the latest in technology, training, and proven water damage restoration processes, Rainbow International Fargo's newly trained flood damage service professionals ensure that homes or businesses will receive the best care in the fastest time possible. Rainbow International Fargo can also mobilize a flood catastrophe response from multiple service locations, putting more service professionals on the ground to serve their customers' needs.
With winter approaching, there's also an increased risk that pipes could burst in buildings, causing some costly water damages. Water damage is progressive and items that could be restored within the first 48 hours of the water damage may not be restored if emergency response is delayed. Although owners might be tempted to use a shop vacuum or call a company that only has equipment to dry carpet, they should consider that water will wick up walls and travel under base molding and sill plates. It will penetrate through floor coverings into sub-floors, even causing water damage in rooms below.
The water damage that floods create could also easily create mold in a building's structure. If humidity inside the structure is not controlled, items that were not damaged from the original water damage could be damaged as a result of absorbing moisture from the air. Structures that are not dried out quickly and properly can become a food source for mold growth.
Rainbow International Fargo's Water Restoration Service Professionals are trained on current procedures, such as Rapid Structural Drying, to dry entire structures as quickly as possible, using state-of-the-art equipment and technology.
To keep fire damage, smoke damage, water damage, flood damage, and mold residue to a minimum, place Rainbow International Fargo's phone number next to other emergency numbers and call them for an estimate of smoke damage repair in the event of smoke or fire damage. No matter how big your project is, Rainbow International Fargo can handle it!