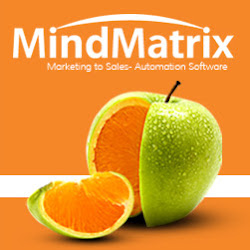 Pittsburgh, PA (PRWEB) September 25, 2012
AMP, the next generation marketing automation software, will empower independent insurance agents to create a presence tailored to the local market, while maintaining alignment with corporate-wide marketing standards.
Adding to its quality lead generation tools, AMP now comes with strong personalized multi-channel collateral creation, sales prospecting tools, and marketing measurement capabilities. These are powerful sales and marketing tools for independent insurance agents.
MindMatrix's marketing automation software allows insurance providers to store information about their products in a database format which can be accessed by independent agents to create personalized sales collateral, including customized service proposals, advertisements, and personalized product presentations.
According to Harbinder Khera, CEO of MindMatrix, "What we learned is that while a local insurance agency is always a part of the corporate brand, that isn't enough to succeed now. Individual agents thrive when they become part of the local community and tailor their sales messages to the specifics of the region, as well as to the individual customer. Creating a local brand for an agent requires adjusting the message to reflect regional interests. Corporate marketing departments are often not structured or staffed to provide that level of support. Our marketing automation software can end those limitations."
Besides providing powerful sales and marketing tools for quality lead generation, AMP allows individual agents to create personalized, customer-centered sales and marketing collateral without worrying about the brand being misrepresented. And, it can ensure that every document meets the industry's regulatory requirements. While the pre-designed lead scoring and lead generation campaigns make it easy to generate quality leads, the product also offers tools that help agents establish a powerful relationship with their clients—such as personalized e-mail drip campaigns and follow-up mechanisms that are tailored to suit prospect behavior.
By addressing these key marketing challenges, MindMatrix's marketing software enables leaders in the Insurance sector to make their brand a favorite with individual agents. In an industry where the "personal" touch is so important, MindMatrix's AMP software offers a significant change for the industry's marketing practices.
About MindMatrix
For the past 14 years, MindMatrix, Inc. has focused on sales-marketing alignment for over 34,000 sales and marketing professionals worldwide. Unique to the industry, MindMatrix offers Next-Generation Marketing Automation software on a single unified platform for Sales and Marketing. Our solutions bring about a seamless integration of the two key functions, helping our clients derive the maximum benefit from their investment in sales and marketing.
Our product offerings for sales include on-demand sales materials creation, and smart lead prospecting. On the marketing front, our solutions cover demand generation, brand management, quality lead generation, lead nurturing, social media automation, lead scoring, and marketing materials creation across print and digital media.