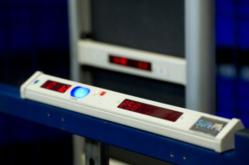 SurePik Provides Users a Customized Solution at a Product Price
Winsted, Minnesota (PRWEB) September 26, 2012
SJF Material Handling Inc., a nationwide US integrator and distributor of new & used material handling systems since 1979, finalized a Master Distributor agreement with new partner SurePik Automation, LLC,
SurePik Automation LLC. provides hardware and software solutions for new, used, or existing carousel and automated conveyor systems. SurePik solutions utilize replacement hardware without proprietary components and a cost effective software system that exceeds the capability for growth provided by its competitors.
SurePik automation solutions are the result of 33 years of continued development & testing. Built from the ground up, SurePik's mission is to redefine how inventory management is handled to efficiently meet the challenges of business today. SurePik utilizes industry standard components and software development tools to provide a flexibility not found in the competition's products.
Customizable
SurePik is designed to be completely customizable to adapt itself to how a business currently operates and manages its existing resources. Whereas traditionally, you'd have to change your processes to match the providers software, SurePik adapts to existing business processes. With SurePik, custom modifications are designed to be made in hours - not the traditional weeks or months found in many products currently found in the marketplace.
Expandable
SurePik is designed to easily adapt to changing business requirements without software changes, delays in implementation and costly investments. Each SurePik package allows the user to quickly upgrade and add new functionality without the need to upgrade hardware or work flow.
System Integration
SurePik is easily integrated with your existing operations. It can be used as a stand alone product and at the same time, seamlessly integrated with nearly every existing ERP system; including SAP, Oracle Apps, Ellipse, and many others.
In addition to removing software limitations, SurePik also removes hardware limitations. Whether you have multiple manufacturer's carousels, hand controls, or legacy systems, SurePik can manage them all. Any carousel made by White, Remstar, Diamond Phoenix, or any other manufacturer can be managed by SurePik.
SurePik Automation (SPA) specializes in inventory management software and automated control systems to maximize warehouse efficiency. It handles all material movement including, receiving, warehousing, order fulfillment and shipping applications. The SurePik Pro software has enhanced capabilities to communicate with enterprise systems such as Oracle, SAP, Ellipse and others to integrate seamlessly with corporate operations.
According to SJF Material Handling Vice President Frank Sterner, the new SurePik Software, also incorporates a module to add carousel automation either as a stand alone control or within a full inventory management system. This new offering enhances SJF ability to sell and or service its line of new and used horizontal and vertical carousel systems. Functionality to interface with light trees, sort bars, scanners and printers is available. The new control system incorporates non-proprietary components and module design for ease of installation or retrofitting. Sterner also stated that SurePik Automation software is compatible with virtually any make or vintage of carousel on the market. In addition, it is easily customizable to suit the customer's processes and terminology. This customization, which requires little time or expense, can substantially reduce training time, since users are only required to learn the equipment, not change the way they do things.