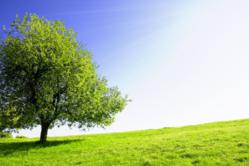 A supplement called Gui Pi Tang is intended to strengthen mental energy, assist with fatigue, and may help with PPD
Pacific Palisades, CA (PRWEB) September 25, 2012
Not too long ago, postpartum depression (PPD) was a taboo topic that many new mom's experienced. Today, between medical advances and public figures coming out about their experiences with this traumatizing illness, it is becoming better understood and more treatable.
According to Traditional Chinese Medicine (TCM), this type of depression is the result of blood loss and deficiency. The belief is that as the baby leaves the mother's body, he/she is taking a large amount of the mother's blood. In traditional Chinese theory, blood is associated with emotions. When the mother loses so much of her own sustenance, she is left feeling depleted, resulting in PPD.
Longevity Herbs now offers a few TCM based solutions which may ease the pain of PPD. The first supplement is called Iron Complete and it has highly absorbable B vitamins, folates, and iron. This powerful combination may help level out hormones and stabilize mood.
Another supplement recommended for PPD is Gui Pi Tang. Gui Pi Tang is intended to strengthen mental energy as well as assist with fatigue and digestive issues.
It goes without saying that new moms suffering from PPD should try and stick to a healthy lifestyle: eating greens (the best are beet greens, spinach, kale) and trying to get more sleep, which can definitely be tough for new moms!
For more information on Iron Complete, Gui Pi Tang, or other supplements which may help with PPD, please visit our website or contact (888) 245-0718.
Be sure to use the following code to save $5 at checkout when purchasing supplements: SAVE5!