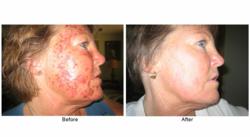 The UMass study confirms what we suspected – the process of physically refining emu oil increases anti-inflammatory activity.
Nashville, TN (PRWEB) September 27, 2012
According to research from the University of Massachusetts, Lowell, physically refining emu oil can increase the oil's anti-inflammatory properties. Physical refining is an all-natural process that uses physical means to remove impurities. This process, which is used to produce Ultra Emu Oil®, increases the anti-inflammatory properties by up to 45 percent when tested against crude emu oil.
"Previous studies focused only on emu oil's fatty acid profile," said Dr. Frank Orthoefer. "We believed that there was more to emu oil than its fatty acid profile, so we started testing the oil to find an active component. The UMass study confirms what we suspected – the process of physically refining emu oil increases anti-inflammatory activity."
Ultra Clear Emu Oil® is made by removing high-temperature melting solids and further refining the oil by using a proprietary all-natural physical refining process, that removes additional impurities. In contrast, some non-AEA certified processing facilities use molecular still separation to process their oil. While this process has been around for 80 years, the downside of molecular still separation is that it relies on differentiating the pure emu oil from impurities based on the molecular weights. This makes it difficult to produce a truly pure oil without separating the fatty acid structure, which is why physically refining is the preferred method for AEA certified emu oil from AEA Certified Oil Processors. ( Texas A & M and LB Processors ).
It is important that consumers are aware of the differences in oils and the results that quality emu oil can provide. Some American companies are purchasing emu oil from China and India where it is lower in quality and does not meet the AEA certifications that are necessary for a pure quality active oil. For more information on recognizing pure emu oil, readers can reference a comparative study on emu oils currently available on the market through the website of LB Processors.
Ultra Clear Emu Oil is used in products where the oil needs to be clear at 65 degrees Fahrenheit. Studies show that thanks to the Ultra refining process, the Ultra Clear Emu Oil is able to penetrate the skin more quickly than traditional emu oil.
"Pure emu oil penetrates the skin quickly, so it does not leave an oily or greasy residue," said Paul Binford, who co-founded the emu oil company LB Processors, LLC. "Many companies now use it as a base for their skin moisturizing, acne fighting, and muscle and joint pain products."
Studies show that emu oil offers anti-inflammatory, moisturizing, and cell regeneration benefits, which make it ideal as a cosmetic ingredient aimed at reducing wrinkles and moisturizing dry skin.
Ultra Clear Emu Oil may also help skin regeneration after scarring or burning. For example, Katy Binford, who co-founded LB Processors, used this unique product as part of her skin treatment regimen after she was diagnosed with skin cancer. According to Katy, the chemotherapy left her face burned, dry, and painful. To her physician's surprise, using the Ultra Clear Emu Oil helped repair her damaged skin and restored her healthy appearance.
Ultra Emu Oil® and Ultra Clear Emu Oil is available from LB Processors. All Emu Oil sold by LB Processors bears the American Emu Association's (AEA) "Certified Fully Refined" seal, confirming the oil's authenticity.
"AEA Certified emu oil is certified to be 100% pure and authentic," said Paul Binford. "Customers can use AEA Certified emu oil with confidence, assuring them that they are using a safe product and knowing that they can take full advantage of the oil's important health benefits."
LB Processors, founded in 1992, is an industry leader in establishing best practice and creating new emu oil products.
"Not all emu oil distributors are able to offer their customers a pure, refined version with greater anti-inflammatory properties," said Paul Binford. "Here at LB Processors, we know just how important the physical refining process is, and are proud to be the largest emu oil manufacturer to offer refined emu oil."
Emu oil produced by LB Processors is available at LBemuoil.com.