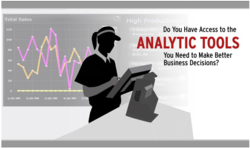 the new module protects illicit and unjustified bar comps....
Las Vegas, Nevada (PRWEB) September 25, 2012
The newly renovated Golden Gate Hotel & Casino and the D Las Vegas have selected the eConnect software to protect the integrity of POS transactions and bar comps. The state of the art eConnect software is integrated with the existing Indigo Vision digital surveillance system and the InfoGenesis POS system by Agilysys. eConnect provides the Golden Gate and the D teams with surveillance tools that automate and detect pattern of theft at the point of sale. The solution is deployed in a single instance across the enterprise, which saves money and has streamlined the end user experience.
Michael Storm, vice president of non-gaming operations for Golden Gate and the D, was instrumental in the purchase of the software and is working with eConnect to develop a new module which protects illicit and unjustified bar comps from happening at the slot bars which will help increase profits across the enterprise.
"Working with Michael has been a real pleasure. He is one of those rare individuals who is committed to innovation for the right reasons," commented Henry Valentino, eConnect CEO. "He has a keen understanding of casino operations and business system capabilities which gives him an edge in problem solving. Michael also has an excellent IT team who delivers on the concepts which is led by Lon Jerome."
About eConnect:
eConnect is a software company in the security industry, which provides financial transactional analysis with visual verification. This is accomplished by synchronizing transactional data from point-of-sale (POS), casino systems and games to digital video surveillance, producing the best fraud deterrence tool in the industry. The software tool also increases the effectiveness of employee productivity, allowing managers to easily identify common employee errors. The software provides a dramatic return on investment usually within 3 to 6 months.