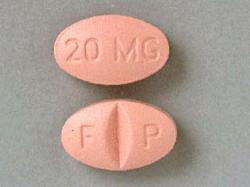 (PRWEB) September 29, 2012
Approved by the FDA in 1999 and manufactured by Forest Laboratories, Celexa is an antidepressant in the class of drugs known as selective serotonin reuptake inhibitors, or SSRIs. Celexa is used to treat depression and anxiety in adults. Other drugs in the SSRI class include Zoloft, Paxil, and Lexapro.
The problem with Celexa (and all SSRIs) is that, when taken during pregnancy, they substantially increase an unborn child's risk for certain birth defects. These birth defects include:

Persistent Pulmonary Hypertension of the Newborn (PPHN)
Heart murmurs
Aortic Stenosis
Cleft lip
Cleft Palate
Autism
Asperger Syndrome
Rett Syndrome
Attribution:http://www.fda.gov/Drugs/DrugSafety/PostmarketDrugSafetyInformationforPatientsandProviders/DrugSafetyInformationforHeathcareProfessionals/ucm084267.htm
The United States Food and Drug Administration has taken note of these risks and classified Celexa, as well as other SSRIs, as a drug that is potentially harmful to a fetus, if taken during pregnancy. This classification has only added further credibility to the claims of families whose children have suffered birth defects after the mother took Celexa during pregnancy. The manufacturers of SSRIs are currently facing numerous lawsuits concerning the claims of such families.
The attorneys at d'Oliveira & Associates urge any one who has suffered from the use of Celexa to contact them immediately. They are working with some of the leading dangerous drug lawyers in the country who are handling these cases. They want to ensure that all potential Celexa clients understand that there is absolutely no fee unless a settlement is reached, or an award is won.
For a free legal consultation, call 1-800-992-6878 or visit their website at Celexa Side Effects Lawyer