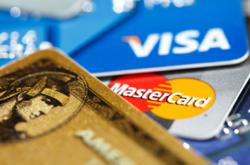 most new businesses need a variety of forms of marketing in order to get themselves going...
Basingstoke, UK (PRWEB UK) 25 September 2012
Marketing prices for many startup businesses are too high, suggest price comparison website Marketing Quotes, and without good financial backing or support from a good bank loan, getting effective marketing exposure can be a real struggle.
Marketing Quotes have spoken to thousands of new businesses that need help and support with their marketing over the last 10 years. From experience, many of them do struggle with getting sufficient funds together to conduct an effective marketing campaign to adequately launch their businesses.
Anne Richards (who works with Marketing Quotes) commented, 'Most new businesses need a variety of forms of marketing in order to get themselves going in the early days. A good website is essential in today's world, and website design is not cheap. You can get websites designed for free, or get very low cost websites set up, but quality does come at a price. Businesses will know you are a new company, or if you have had a website set up on the cheap, so cutting corners is not advised. Once the website is set up, the new business then needs to go about getting new customers or visitors to their website. This could be through a PR campaign, or using internet advertising to get new sales leads. Some new companies need a more direct approach, and as such, using a telemarketing company is a good way to go direct to prospects.'
Marketing Quotes has estimated that the average costs that a new business needs to budget for marketing would be around £10,000. This can be broken down to cover a good website, advertising, PR and promotion, company literature and brochures as well as any direct marketing and follow up involved.
Anne Richards added, 'The difficulty that many new businesses face, is that they need the marketing to be effective and to produce results. If they spend all their funding on getting a website set up, getting public relations and advertising going, but not get any responses, then they will go out of business. There are very few marketing agencies around that will offer a risk and reward scheme, so the trick is finding the right marketing agency that has a good track record of success.'
As costs of goods and services in the UK go up, the costs of marketing for new companies are also going up, making the gap that needs to be crossed for new companies wider.
About Marketing Quotes - Marketing Quotes is a free service to UK businesses to help them get free advice and quotes from local PR agencies and marketing companies, that know their industry and market.