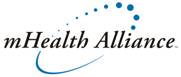 The power of innovation in mobile technology can only be fully utilized if success factors are identified and evidence is widely shared and utilized.
New York, NY (PRWEB) September 25, 2012
The Innovation Working Group (IWG) and mHealth Alliance announced the eight 2012 winners of catalytic grants today at a luncheon event held in support of Every Woman Every Child. The IWG mHealth catalytic grant mechanism, funded by the Norwegian Agency for Development Cooperation (Norad) and implemented in partnership with the World Health Organization (WHO), supports innovative uses of mobile technology to advance maternal and child health, with a focus on expanding programs to wide-scale implementation.
"The power of innovation in mobile technology can only be fully utilized if success factors are identified and evidence is widely shared and utilized", said Helga Fogstad, Head of Global Health in Norad. "The catalytic funding mechanism is intended to do just that. Taking to scale these innovations will improve provision, access, quality or use of highly needed maternal and child health services, which will help to reach MDGs 4 and 5."
The competitive grants provide targeted technical assistance for critical, yet challenging, areas in the scale-up process, including objectives related to generating evidence appropriate for a variety of stakeholders, building partnerships, and developing sustainable business models. Throughout each two-year grant period, the mHealth Alliance and the WHO provide opportunities for collaborative learning among the grantees in their pursuit of health impact, financial sustainability, and scale.
"These catalytic grants have already advanced the progress of last year's winners," said Patricia Mechael, executive director of the mHealth Alliance. "There are many innovative ideas in the mHealth field, but rarely are the implementers able to scale up these solutions to have an impact. These grants will not only allow the grantees to scale up, but they will also provide others in the mHealth space the opportunity to learn from grantees experience and findings, adding to broader efforts to strategically mainstream mobile technologies to improve the lives of women and children."
The eight 2012 grant winners include:
Changamka
Changamka Microhealth Ltd. currently provides card-based saving and health payment services in Nairobi, Kenya. Under the proposed project, these services will be transitioned to a mobile phone platform, and expanded to include targeted vouchers, informational interventions, savings incentives, and training of Traditional Birth Attendants (TBAs) to be champions of hospital delivery. A preliminary evaluation of the maternal savings program that covered 3,000 women indicates a direct relationship between savings, affordability, and access to services. Changamka seeks to empower women of child-bearing age, ensuring that they have the information and financial resources needed to obtain high quality care for themselves and their babies.
Clinton Health Access Initiative (CHAI)
The Clinton Health Access Initiative (CHAI) is saving lives in low-and middle-income countries by helping people gain access to essential medicines and health services. In Malawi, Frontline SMS technology has been recognized by the Ministry of Health (MoH) as an effective mechanism for quickly tracing patients who miss appointments, communicating CD4 and Early Infant Diagnostic results, and identifying patients with other urgent and pressing medical conditions. CHAI will continue existing efforts to support Malawi's MoH by establishing a public-private partnership with local telecommunications providers to create long-term, low-cost solutions at the national scale to make this intervention and related mHealth interventions more affordable for the government. As a result of this work, CHAI expects that all mother-infant pairs who enrolled in a Prevention of Mother-To-Child Transmission of HIV (PMTCT) program and who miss an appointment will receive follow up within two weeks of their missed visit, and all mothers and their babies will return to clinics for health care within a month.
International Institute for Communication and Development (IICD)
The International Institute for Communication and Development (IICD) is a non-profit foundation, with over 15 years of experiences in using information and communication technology as a tool for development. To further improve child and maternal health monitoring in Yirimadjo, a poor outskirt community of Bamako, Mali, IICD and Orange Mali have partnered with a community development program to strengthen the work of local mothers acting as Community Health Workers (CHWs) via mobile phones. By making use of mobiles phones and a special mobile application, the semi-literate CHWs improve patient case management by conducting prevention, diagnosis and treatment in a more efficient and cost-effective way, thus serving more people faster in Yirimadjo. The community development program focuses particularly on malaria, as it is one of the main causes of maternal and child mortality in the area.
Malaria No More
Malaria No More is a nonprofit organization determined to help the world reach the global goal of near zero malaria deaths in Africa by 2015. With this in mind, Malaria No More helped develop and implement NightWatch, a malaria communications platform that uses celebrity voices to reach vulnerable populations through SMS text messaging, television, radio and music. NightWatch has attracted participation from Africa's biggest stars, support from international private-sector partners, and endorsement from the Ministry of Health in each country of engagement, helping to save lives and empower families to take action in the global fight against malaria. Building on successful pilots in Senegal and Cameroon and thorough research on behavior change theory, Malaria No More plans to expand the NightWatch platform in Tanzania. Malaria No More will record celebrity voice messages to be sent to mobile subscribers; produce regular, interactive activations through regional radio stations to encourage mobile engagement; and initiate a targeted SMS campaign with mobile partner Zantel.
Praekelt Foundation
Praekelt Foundation builds open source, scalable mobile solutions that aim to improve the wellbeing of people living in poverty in South Africa. One example is working with a program funded by the Mobile Alliance for Maternal Action (MAMA) to provide a mobile-based SMS service for mothers and mothers-to-be with high quality, locally relevant, week-by-week information on pregnancy and infant care. The service will tie into a dynamic community portal with social networking features, additional SMS messaging, and interactive quizzes. This grant will support the development of additional features to significantly grow the user base (notably a live chat feature permitting real-time engagement with experts and counselors), an expanded SMS program to more quickly reach the lowest income mothers, and additional monitoring and evaluation sites to generate evidence on real health outcomes. MAMA aims to reach one million mothers and household decision makers in South Africa over three years, with appropriate and ethical advertising supporting the bulk of ongoing maintenance costs.
Medic Mobile
Medic Mobile develops technologies to leverage low-cost mobile platforms and connect people at every level of the health system—from clinicians to community health workers to patients - working with more than 30 international and local partners across 16 countries in Africa, Asia, North America, and South America. In partnership with DMF India and Stanford University, Medic Mobile will implement a two-year, multistage plan to leverage mobile infrastructure to send automated, timely, patient-centric SMS reminders for vaccinations in India. While some regions have experienced relative success in improving complete vaccination rates by one year of life, the national average remains a dismal 36.3%. Recent work by Medic Mobile demonstrates that an automated, text message-based immunization reminder system may positively impact these statistics and decrease the incidence of vaccine-preventable disease. The first year will consist of a randomized controlled trial to evaluate a refined reminder system in the context of integrated healthcare networks, and the second year operational scale-up will distribute service through multiple cities and districts in India while determining best practices for continuous improvement, cost-effectiveness, and sustainability.
Society for Elimination of Rural Poverty
The Society for Elimination of Rural Poverty (SERP) is a governmental institution that supports women's self-help groups (with over 11 million members) and their federations in Andhra Pradesh, India as part of a multi-dimensional poverty alleviation strategy. SERP's Community Managed Health and Nutrition work is anchored at the village-level through self-help group appointed community health workers that oversee nutrition day care centers (NDCC). In a Public-Private Partnership with Bluefrog Technologies Pvt. Limited as the software solution provider, SERP has piloted a real time Decision Support System called mNDCC to ensure consistency and quality of services provided through the NDCC. mNDCC will also be used to generate a monitoring and evaluation feedback loop between local and state level actors and to generate client-wise tracking of nutrition and health behavior change. The reach of the mNDCC program will expand as SERP continues to scale the NDCC program to all 38,000 villages in the state.
VillageReach
VillageReach is a nonprofit social enterprise that extends the reach of health services to remote, underserved communities by creating dynamic delivery and information monitoring systems. Despite improvements over the past five years, mortality rates in Malawi remain among the worst in the world. Underlying causes of children's and women's poor health include unavailability of timely information, delayed care-seeking, and compromised access to quality health services among rural and impoverished communities. To address these barriers, VillageReach has been piloting a toll-free hotline to improve case management of maternal and child health and increase uptake of community-accessed and facility-based services in rural areas, providing direct access to information, advice, and health promotion regarding maternal, neonatal, and child health. This service will be expanded to additional districts in order to reach more individuals with lifesaving advice and to build the evidence base supporting the impact and cost-effectiveness of the service in preparation for a national scale-up.
###
About the mHealth Alliance
The mHealth Alliance champions the use of mobile technologies to improve health throughout the world. Working with diverse partners to integrate mHealth into multiple sectors, the Alliance serves as a convener for the mHealth community to overcome common challenges by sharing tools, knowledge, experience, and lessons learned. The mHealth Alliance also hosts Health Unbound (HUB), a global online community for resource sharing and collaborative solution generation. Hosted by the United Nations Foundation, and founded by the Rockefeller Foundation, Vodafone Foundation, and UN Foundation, the Alliance now also includes HP, the GSM Association, and Norad among its founding partners. For more information, visit http://www.mHealthAlliance.org.
About Every Woman Every Child
Launched by UN Secretary-General Ban Ki-moon during the United Nations Millennium Development Goals Summit in September 2010, Every Woman Every Child aims to save the lives of 16 million women and children by 2015. It is an unprecedented global movement that mobilizes and intensifies international and national action by governments, multilaterals, the private sector and civil society to address the major health challenges facing women and children around the world. The movement puts into action the Global Strategy for Women's and Children's Health, which presents a roadmap on how to enhance financing, strengthen policy and improve service on the ground for the most vulnerable women and children. For more information on the Innovation Working Group or Every Woman Every Child visit http://www.everywomaneverychild.org.
About Norad
The Norwegian Agency for Development Cooperation (Norad) is a directorate under the Norwegian Ministry of Foreign Affairs (MFA). Norad's functions are laid down in the agency's terms of reference and annual letters of allocation issued by the Ministry of Foreign Affairs. The majority of Norwegian development assistance is administered by the Ministry of Foreign Affairs and Norwegian foreign missions. In the case of aid funds that are not administered by Norad, the agency provides advice on what is required to achieve results, communicates results and contributes to debate on the effects of development assistance. Quality assurance is defined as one of Norad's five main tasks, but is also an aspect common to all its main tasks. Norway and Norad has been an active supporter of the Every Woman Every Child (EWEC) movement since the launch in 2010. Norad is responsible for the project management of the Innovation Working Group (IWG), which was established in support of EWEC, and is co-chaired by Norway and Johnson & Johnson. http://www.norad.no/en