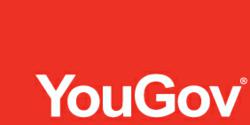 Brands are working in the dark if they don't know what their customers are thinking and saying.
London, New York, Coventry (PRWEB UK) 26 September 2012
Consumers are not telling brands about their negative customer experiences because they don't believe businesses care, according to some startling research revealed today by Rapide, the Moments of Truth Company.
The online research, commissioned by Rapide in association with YouGov, also highlighted that businesses are missing out on good news too. But with brands being perceived as disinterested and uncaring, vital feedback is being lost and so too are customers – not good news in a tough economic climate.
Nearly half (43%) of customers surveyed around the UK explained they don't think it is worth complaining as companies simply don't care. This is consistent with the finding that 9 out of 10 people (91%) don't always complain when they receive poor customer service, meaning brands aren't getting the chance to appease customers before they walk away.
The research also demonstrates that, on the flipside, some brands could be missing out on positive customer feedback – only 27% said they either always or often feedback when they've had great customer service.
Nigel Shanahan, Managing Director at Rapide, commented: "The research highlights a huge issue for businesses. If the customer is not talking, whether to complain or to compliment, brands are missing an opportunity to improve their customer service and build brand advocacy, which is the life-blood of business success. Brands are working in the dark if they don't know what their customers are thinking and saying."
Interestingly, more than half (51%) of those questioned agreed that if they don't complain about poor customer service then they can't expect it to improve. Quite ironic given the amount of people who don't always complain due to their opinion that companies do not care. So what can businesses do to change customer behaviour and show they are listening and responding to customers' experiences, both good and bad?
The survey revealed customers would be more likely to give feedback if they knew there would be an instant response (81%). Plus incentives really make a difference, with the majority of customers (78%) confirming that they would be more likely to give feedback for rewards.
Shanahan, explained: "This research has shown the extent of the problem and the seeds of a solution. Now businesses need to act to reconnect with customers. Through Rapide's multi-channel customer feedback platform, Rant and Rave, we are already helping over half of the FTSE 350 to effectively capture and respond to customer feedback in real-time. Rant and Rave is generating outstanding results for a wide range of businesses in every sector who are showing they are listening and do care about their customers' experience."
To learn more about real-time customer engagement visit http://www.rantandrave.com or call +44 (0)2476 011 911
For more information please contact:
Ally Higgins or Chris Wall
Clear Communications
Tel: 01285 626000
Email: ahiggins(at)clearcommunications.co(dot)uk / cwall(at)clearcommunications.co(dot)uk
ENDS
More about Rapide – the Moments of Truth Company:
Rapide turns moments of truth into moments of opportunity. Its award-winning, multi-channel technology platform Rant & Rave provides real-time customer communications and feedback solutions to half the FTSE 350. Its solutions let companies talk to their customers at the moments that matter, and then uses sophisticated text analytics to interpret customer sentiment and provide actionable insight. Industry leaders choose Rapide to save money, drive revenue and to develop profitable relationships that last.
To learn more visit http://rantandrave.com/
More about the YouGov survey:
The Customer Service Omnibus Research was commission by Rapide and conducted by YouGov Plc. Fieldwork was undertaken between 14th and 16th August 2012. The survey was carried out online. The figures have been weighted and are representative of all UK adults (aged 18+). Total sample size was 2077 adults.

YouGov is registered with the Information Commissioner
YouGov is a member of the British Polling Council