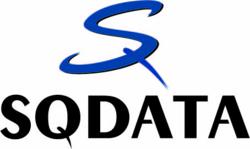 Addison, TX (PRWEB) September 26, 2012
SQData Corporation, a leading provider of high-performance data replication software, announced today a comprehensive VSAM data replication solution designed for continuous-availability of critical applications. SQData's active/active VSAM replication feature allows file updates to be synchronized between multiple data centers across a large geographical distance. Data integrity is provided via built-in conflict detection/resolution and SQData's LiveCheckTM for VSAM, a feature that monitors data consistency during active replication.
"We were surprised to see that many companies are still using VSAM files for their mission-critical applications. Looking at the marketplace, we determined that there were few, if any, viable VSAM replication solutions available. By leveraging our high-performance data replication framework to include VSAM, we are able to provide customers with a reliable method of maintaining the continuous availability of their important applications." said Scott Quillicy, CEO and Founder of SQData.
Highlights:

Designed for extreme performance for installations with high transaction rates
LiveCheckTM – monitors data consistency during high-speed replication
LiveSync – resynchronizes data without having to take active files offline
Supports VSAM Changed Data Capture (CDC) for both CICS and batch programs
Support for Record Level Sharing (RLS)
Native z/OS operation
Built-in conflict detection and resolution capability
Highly scalable and configurable
SQData active/active VSAM replication is available immediately. LiveCheck for VSAM availability is scheduled for 4Q 2012.
Additional information can be found on the SQData website (http://www.sqdata.com) and/or by contacting an SQData representative (sales(at)qdata(dot)com).
About SQData
SQData is a leading provider of high-performance, enterprise-class data replication software for mainframe and distributed databases. SQData allows customers to address multiple business needs including data replication, near-real-time population of data warehouses, business event publishing and data conversions/migrations. For more information, please visit http://www.sqdata.com.
© SQData 2012. All Rights Reserved. SQData, LiveCheck are registered trademarks of SQData Corporation. All other product and company names herein may be trademarks of their respective owners.