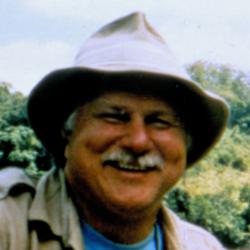 New York, NY (PRWEB) September 26, 2012
This was the first public announcement of the discoveries that placed the Maya civilization in a more advanced technological position than assumed by archaeology. Archaeology considers the Maya to be a stone-age culture that did not understand the use of the wheel.
O'Kon recounted his exploration and discoveries of Maya technological achievements including:
The invention of cement for the construction of their grand cities. The cement was fabricated using a thermodynamic process developed in 300BC that was 2100 years in advance of the invention of cement in Europe.
The "stone age" Maya culture was able to fabricate specialized tools that were harder than iron and tougher than steel.
Maya engineers constructed high rise structures that, until the 19th century, were taller than European buildings.
Cast in place concrete structures were durable and lasted over a millennium while the jungle and time attacked the structures.
Lacking beasts of burden the Maya ignored the wheel and used technology based on the kinetic energy of manpower for transport.
Plus the construction of the longest bridge in the ancient world.
The audience was spellbound when O'kon explained the quadripartite cosmic philosophy of the Maya which motivated the cognitive thought process that enabled the Maya to develop advanced science and technology in the total isolation of the Yucatan.
A flurry of questions from the erudite audience related to the discoveries were handled by O'Kon, convincing even the doubting Thomas-es of the Maya achievements. O'Kon is the author of the best selling book: The Lost Secrets of Maya Technologies. For more information see reviews of the book.
James O'Kon has pursued a lifelong passion for the engineering, sciences and technology of the Maya. In his role as an archaeo-engineer he has combined his unique professional engineering experience with the search for lost Maya technology. After years of collecting field data, obtained by traveling in dugout canoes, hacking his way through the jungle and sleeping in tents, he was able to use his forensic engineering skills, along with modern digital tools, to reveal the mysteries of lost Maya technology.
His discoveries in Maya technology have been recognized by National Geographic Magazine, among other publications, and in a production on The History Channel. He has delivered scientific papers dealing with his discoveries in Maya technologies at international engineering and archaeological symposia. His explorations and discoveries of Maya technology have been documented in his book, The Lost Secrets of Maya Technology. These findings are the basis for this lecture.