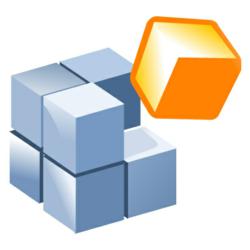 (PRWEB) September 27, 2012
ITX Design, a leader in providing web hosting services, now offers 24/7 helpdesk service with all their web hosting services. Customers can reach their technical support executives through email or online instant chat facility. They have a team of technical experts who are competent to solve all major and minor technical issues. ITX Design has been in the web hosting industry for over 10 years and they pride themselves on offering the best solutions in web hosting and design. With the specially designed hosting package which costs as low as $4.95, the company proves to be the most cost effective IT solution provider in the market.
Itxdesign.com has WordPress supportive feature on their entire web hosting plans. Using WordPress allows developers to create a website by simply filling out a series of forms. Prior to WordPress and other CMS tools, developers had to code their website if they wanted to add a page or make changes. Also, they had to update their menu structure that sometimes included updating hundreds of web pages. However, WordPress automatically tracks all the changes and it even creates or updates the menus. Using WordPress while creating a website is an effective and simple process that allows developers to focus more of their attention on other aspects of their website development or design project.
Customer's reviews on ITX Design show that ITX Design offers excellent online web services. There are numerous reviews on ITX Design posted by their customers, praising their services. The reasons for that have been their competitive price range, active customer support, high level and competitive features and numerous others. The attractive features they provide include updating website at any moment, automatic creation of menus, thousands of free templates online, unlimited web page and many more. ITX Design offers unlimited bandwidth which means customer's website won't crash or disconnect even when they have huge web traffic.
About the company:
ITX Design is a web hosting and Domain Registration provider. They provide dedicated servers, shared web hosting and domain registration for small businesses including server hosting, WordPress Hosting, Reseller Hosting and more. They have established a strategic position within the web hosting market in order to provide their clients with the ultimate hosting solution. They specialize in expandable hosting that is capable of meeting the hosting requirements of small websites as well as large scale corporate networks with server clusters. To learn more visit http://itxdesign.com/