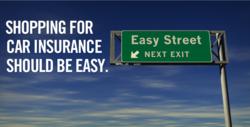 The Automobile.com commissioned survey showed that of the most popular models, the Toyota Prius costs the least to insure followed by the Ford Escape Hybrid.
(PRWEB) September 25, 2012
Many factors are involved in purchasing the perfect vehicle. However with many consumers feeling the crunch of the dipping economy, cost has become an important factor. Since drivers are reluctant to give up features such as safety and convenient add-ons, cost savings are being sought in other areas. Often looked at is gas mileage, especially with the growing popularity of hybrid cars, which can offer a substantial savings over time. However a lesser-considered factor is the cost of insurance for these hybrid vehicles. "While the price of gas is always a hot topic when discussing hybrids, we decided to use annual insurance premiums as the framework for this latest study" explains Andrew Evans, a Columnist for Automobile.com. "There are many things to consider when shopping for a new vehicle and insurance costs should be high up on the list as it represents one of the easiest ways to save money. We have made it easy to compare the costs associated with insuring popular hybrids, along with almost any other car."
Consumers tend to underestimate how much cost savings can be achieved through reduced car insurance simply because the cost of insurance for specific vehicle models is not easily accessible. While fuel efficiency is easy to understand and a car's mileage is almost always one of the top selling features, drivers should also consider the cost to insure hybrid vehicles. Using a feature such as the Automobile.com Cost Comparison allows users to compare the amount drivers spend on insuring each model. The Automobile.com commissioned survey showed that of the most popular models, the Toyota Prius costs the least to insure followed by the Ford Escape Hybrid; the Toyota Camry Hybrid, surprisingly was reported to cost over $100 per year more to insure than the Prius.
Further to comparing hybrid vehicles, Automobile.com also provides a large amount of detailed information on what insurance to look for when buying a new or used vehicle. One of the most popular tools at Automobile.com is the ability for consumers to receive free insurance quotes from the top insurance companies. Additionally, Automobile.com offers an easy method for consumers to look up a specific make or model of vehicle and compare average insurance costs to other popular vehicle manufacturers. Those wanting more information on car insurance in general can do further research by looking at Automobile.com's database of insurance requirements and statistics in the United States.
ABOUT AUTOMOBILE.COM
Automobile.com works to provide prospective car insurance buyers the information they need to make a well-informed purchase. Through strong relationships with premier insurance companies across the United States, as well as a collection of insurance articles and resources, Automobile.com strives to give consumers the tools and information they need. For more information, visit http://www.automobile.com/research.html, follow @Automobilesite on Twitter or "like" the company on Facebook.
DISCLAIMER: This press release is for informational purposes only. The data, facts, figures, and estimations included in the press release were obtained from several public and private institutions in addition to consenting user responses through commissioned surveys. Automobile.com is in no way affiliated with any person or company heretofore mentioned and makes no warranty or guarantee of the authenticity, accuracy or permanence of the information presented in the press release.