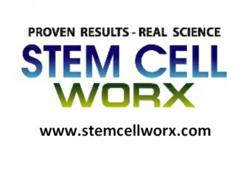 Doctors and Pharmacists recognize the effectiveness of Stem Cell Worx, and the validation from their patients and clients speaks volumes
(PRWEB) September 26, 2012
Stem Cell Worx has experienced increased sales of 30% in the last quarter, largely due to its aggressive expansion within the health sector.
The sublingual delivery of the Stem Cell Worx Intraoral Spray is rapid and extremely effective, enabling up to 95% of its natural, pure ingredients to be absorbed quickly into the body, whereas pills and capsules only provide a 10% to 20% absorption rate. This dietary supplement targets advanced immune response, cellular repair and renewal. These fundamentals are the core essence to life and good health and provide the platform for many cumulative health benefits.
Director of Stem Cell Worx, Maree Day reports: "This natural health supplement has proved to be a great fit for Healthcare Professionals, especially those who are at the forefront of regenerative medicine. Doctors and Pharmacists recognize the quality and efficacy of the supplement, and the validation from their patients and clients speaks volumes."
No prescription is necessary.
So many health supplements haven't kept pace with the latest nutritional and scientific advancements. Stem Cell Worx Intraoral Spray has. It is one of the few innovative health supplements that aligns with today's new science.
Dr. Steven E. Sampson D.O. of The Orthobiologic Institute and Orthohealing Center, 10780 Santa Monica Blvd, Los Angeles reports:
"We have integrated Stem Cell Worx into our standard pre and post injection protocol for regenerative injections like platelet rich plasma. Overall, we are seeing enhanced recoveries and facilitation of pain relief more rapid than in the past. Stem Cell Worx is one additional tool to naturally regulate inflammation by positively influencing the immune system. The opportunity to increase granulocyte stimulating factor naturally to boost our bodies' own repair system is a perfect marriage with biologic based therapies like PRP. Six weeks following injections, most patients elect to continue taking Stem Cell Worx noting that their immune system is stronger with increased energy and improved quality of sleep."
Dr. Kenneth J. Welker, M.D. of Oregon Optimal Health, 1200 Executive Parkway, Eugene, Oregon reports:
"We've had numerous spontaneous testimonials from people repurchasing their Stem Cell Worx. Many people state they have more energy. Another, a 63 year old patient came in with significant allergy problems. Within two weeks, had complete restoration of her environmental illness. Others stating they have much less pain."
"Stem Cell Worx is clearly an advancement. Our utilization was initially primarily directed at augmenting mobilization for regenerative joint injections. We have now expanded, using it for many other conditions."
This supplement is also sold in specialized Compounding Pharmacies throughout the USA, another rapidly expanding sector for the company. The Compounding Pharmacy of Beverly Hills has a high demand for this product.
Sam Sheldon, Doctor of Pharmacy and Owner of The Compounding Pharmacy of Beverly Hills explains:
"This natural health supplement has been an extremely good fit for our clients, who are always looking for the best health solutions. Stem Cell Worx passed our due diligence on all accounts and the feedback and repeat orders coming in from our clients reaffirms the quality of this product."
"Consumers and health professionals are certainly empowered by Stem Cell Worx," says Maree Day, "This innovative health supplement has the potential to help millions of people, ranging from those who are fit and well through to those who have mild to severe heath challenges."
For more information visit http://www.stemcellworx.com or call 1800 665 9679