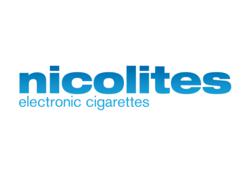 Cigarette butts can take anything from 18 months to 10 years to decompose
(PRWEB UK) 27 September 2012
CigaretteLitter.org have estimated that several trillion cigarette butts are littered worldwide every year. Whilst the health dangers of tobacco cigarettes are regularly highlighted, sometimes the environmental consequences can become overlooked. In response to this the team at Nicolites have reviewed the effects of both products on our environment.

Cigarette butts. Cigarette butts can take anything from 18 months to 10 years to decompose. This timeframe is made all the more alarming when considering all the toxins that are present here. With so many stray cigarette butts in our countryside, these toxins can potentially leak into the earth and water. Fortunately, electronic cigarettes have no butts making them much less of a threat to the environment.
Pollution. Probably the most direct threat to the environment, second hand smoke is not just significantly harmful to the health of those around you, but particularly hazardous to the environment. There have long been warnings of the effects of pollution on aspects such as global warming; however the link between tobacco cigarettes and this level of damage is not usually stressed enough. Electronic cigarettes on the other hand do not contain any tobacco.
Wrapping. Recently Gedling Borough Council estimated that 40% of litter in the borough is smoking related, whether this be wrappers, cartons or cigarette ends. This considerable figure is not a problem with rechargeable electronic cigarettes, which come with none of the above, making for a much cleaner and safer environment.
Nicolites is now the leading and most widely available brand of electric cigarette in the UK; they have formed business partnerships with many of the largest retailers to bring these wonderful innovations right on to the doorstep of every person in the country. Established in late 2007, Nicolites has grown into a multi-million pound company with international distribution networks and continues to grow at a phenomenal rate.