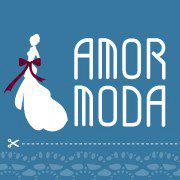 Amormoda.com will tell you how to select right fall bridesmaid dresses.
(PRWEB) September 26, 2012
September 26, 2012, Amormoda.com released Amormoda Wedding Dresses Collection 2013, and introduced to how to select right fall bridesmaid dresses. According to Amormoda.com, in the current ideal wedding season, many bridesmaid-to-be's are in search of not only the gorgeous wedding dresses, but also the beautiful bridesmaid dresses with competitive price. Appropriate bridesmaid dresses for closest girl friends will make the wedding attractive and memorable.
"With various styles of bridesmaid dresses, such as one-shoulder floor-length dress, strapless tea-length dress, and sweetheart knee-length dresses, Amormoda suggest the key point is to take the bridesmaids' shapes and preference into consideration. Although there is less tradition around dress length, the common sense cannot be ignored. It wouldn't be so wise to choose bridesmaid dresses above knees for a fall wedding. More specifically, the floor length bridesmaid dresses are appropriate for indoor weddings. However, if the fall wedding is held outdoors, ankle-length dresses and tea-length dresses are both good choices. In addition, wraps are also fabulous parts of fall bridesmaid dresses." said, Eason Chen, CEO of Amormoda.com.
Mr. Bruce, a senior designer of Amormoda.com, continued, "Each season has its own color trend. In fall, they are usually champagne, gold or such colors. There is also a trend to burgundy, hunter green, brown and chocolate for fall bridesmaid dresses. Anyway, Amormoda think it's better to get the general idea from the bridesmaids. Considering the venue of the wedding, an outdoor wedding may be with a bias towards the darker color while an indoor wedding needs to have a tone of light color relatively."
Eason Chen stated, "It is very important to choose bridesmaid dresses in accordance with the weather. Chiffon bridesmaid dresses are nice choices for weddings in the summer. For the cooler weather in fall, brides-to-be had better turn to select fabrics that are weightier and thicker. Bridesmaid dresses made in satin, taffeta or charmeuse seem more suitable. They also work well to help hold the shape of the skirts and make them look a little fuller."
Eason Chen emphasized, "The cost of bridesmaid dresses is no less important. How to find the best price? Obviously, the Internet is a good resource. Many online retailers offer quite good discount on bridesmaid dresses, like Amormoda. The discount can be up to 55%, plus free shipping. That is helpful to cut down the huge budget for the wedding. Bridesmaids-to-be may refer to both the wedding dresses reviews and bridesmaid dresses reviews to get to know the quality. Comparing the prices and quality from various retailers, brides-to-be will finally find satisfying bridesmaid dresses."
About Amormoda
Founded in 2008, Amormoda always dedicate to making various beautiful dresses for ladies. All dresses are handmade to order and free standard shipping is available on all orders. For further information or advice, please visit http://www.amormoda.com/.