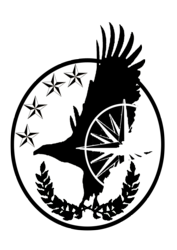 (PRWEB) September 26, 2012
Global Security & Logistics, Inc. today announces the phenomenal successful of its Command Operations Control Conference (CCOC) in Las Vegas, NV this past weekend.
Hosted by GS&L, this conference was centered on bringing the best and the brightest from a vast array of industries to the table with the sole focus of changing the lives of those in countries that have been impoverished for a millennium.
All three days were dedicated to numerous think-tank sessions from a host of companies and individuals specialized in their areas. Topics encompassed providing modern medical aid including full surgical capabilities in addition to vaccinations and treatments, improving living conditions (clean water, housing), food/nutrition, logistical challenges and security.
"We could not be more pleased with the level of participation and stellar outcome of this conference," said Carol Roberts, Chief Information Officer. "Each attendee brought their A-game to provide solutions to help countries that are not yet in a position to help themselves. Unhindered by bureaucracy, and without ego, each challenge area was examined and debated by the experts. Every single area had a successful plan by the end of the conference. We are on the path for bringing a level of world-change unseen in the industry."
GS&L has additional conferences planned in other parts of the nation later this year and will be announcing each of these as openings become available.
ABOUT Global Security & Logistics, Inc.
Global Security & Logistics, Inc. (GS&L) is an international security services company. GS&L world-wide operations – land, sea, air – provide security for nations, organizations, and people as well as their possessions. GS&L practices security with a commitment to social responsibility. GS&L employs qualified protective security detail (PSD) teams, security guards, and instructors with backgrounds from military, law enforcement, and private security services. Assignments combine airborne and surface elements to perform efficiently as one team to increase client security as well as improve team safety. The company continuously integrates advanced technology with human capability to increase team performance and reduce client costs. GS&L is founded on the highest principles of honor, integrity and valor. It is not just a marketing tag line, it is the way each and every team member lives their lives every day.
Visit our website - http://globalsecuritylogisticsinc.com/
Contact us for more information – info(at)globalsecuritylogisticsinc(dot)com