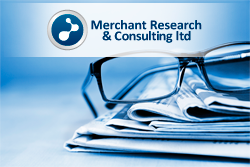 London, UK (PRWEB) September 26, 2012
In the course of the financial crises the global demand for ammonium nitrate from the agricultural sector grew substantially; whereas, having been defined as an explosive substance, the product has become prohibited for sale in number of regions. In addition, noticeable changes in agricultural policy undertaken in some developed countries contributed to a further decline in sales of nitrogen fertilizers.
For all that, the sales of the substance are currently rising, though at a slow pace. The world's leading producers of ammonium nitrate are the CIS nations and Northern America. Latin America and Western Europe are the major importers of the product.
Up-to-the-minute research report "Ammonium Nitrate 2012 World Market Outlook and Forecast up to 2017" draws up a complete picture of the ammonium nitrate market at global, regional and country levels while presenting data on the past industry developments, present landscape and future projections.
Report Details:
Ammonium Nitrate 2012 World Market Outlook and Forecast up to 2017
Published: July, 2012; monthly updates available
Pages: 295
http://mcgroup.co.uk/researches/ammonia-nitrate
The report features in-depth comprehensive data on the ammonium nitrate production and consumption, demand and supply, price trends and trade dynamics. The top market players are profiled, and the major industry events and news are discussed within the report. The future market projections depict how the market is set to develop, what volumes and prices are to be expected, what trends and opportunities are likely to emerge through 2017.
Report Contents:
DISCLAIMER
RESEARCH METHODOLOGY
1. INTRODUCTION: PROPERTIES AND USES
2. MANUFACTURING PROCESSES
3. AMMONIUM NITRATE WORLD MARKET
3.1. World ammonium nitrate capacity

Global capacity broken down by region (incl. regions shares)
World capacity divided by country (incl. countries shares)
Ammonium nitrate producers and their capacity (by plant)
3.2. World ammonium nitrate production

Global production dynamics (2003-present)
World production by region, 2011
Global production by country, 2011
3.3. Ammonium nitrate consumption in the global market

World consumption (2003-present)
Consumption by end use sector, 2011
Consumption trends in Europe (incl. historical background 2003-2011)
Consumption trends in Asia (incl. historical background 2003-2011)
Consumption trends in North America (incl. historical background 2003-2011)
3.4. Ammonium nitrate global trade

World trade dynamics
Export and import flows in regions
3.5. Ammonium nitrate prices in the world market

Prices dynamics in Europe
Prices dynamics in Asia
Prices dynamics in North America
4. REGIONAL MARKETS ANALYSIS
Each country section comprises the following parts:

Total installed capacity in country
Production in country (2006-2011)
Manufacturers in country
Consumption of in country (2006-2011)
Suppliers in country
Export and import in country (2005-2010)
Prices in country
4.1. Ammonium nitrate European market analysis

Countries covered:
Austria
Bulgaria
Croatia
Czech Republic
France
Germany
Greece
Hungary
Iceland
Italy
Lithuania
Poland
Portugal
Romania
Russia
Spain
Sweden
Switzerland
UK
4.2. Ammonium nitrate Asia Pacific market analysis

Countries included:
China
India
Indonesia
Thailand
Uzbekistan
Australia
4.3. Ammonium nitrate North American market analysis

Countries under consideration:
Canada
USA
4.4. Ammonium nitrate Latin American market analysis

Countries overviewed:
Brazil
Chile
4.5. Ammonium nitrate Africa & Middle East market analysis

Countries examined:
Algeria
Egypt
Iran
5. AMMONIUM NITRATE MARKET PERSPECTIVES
5.1. Ammonium nitrate capacity and production forecast up to 2017

Global production forecast
Ongoing projects
5.2. Ammonium nitrate consumption forecast up to 2017

Future trends in the market worldwide
World consumption forecast
Forecast of consumption in Europe
Consumption forecast in Asia
Consumption forecast in North America
5.3. Ammonium nitrate estimated prices changes up to 2017

Prices forecast in Europe
Prices forecast in Asia
Prices forecast in North America
6. AMMONIUM NITRATE FEEDSTOCK MARKET

Feedstocks capacity worldwide
Trends in feedstocks markets globally
Prices for feedstocks in world market
Feedstocks markets perspectives
LIST OF TABLES
LIST OF FIGURES
"Ammonium Nitrate 2012 World Market Outlook and Forecast up to 2017" is included into the catalogue "Inorganics", which also highlights Ammonia, Ammonium Sulphate, Carbon Black (BC), Caustic Soda, Chlorine, Potassium Hydroxide, Soda Ash, Sodium Chlorate, Sodium Sulphate, Titanium Dioxide, Urea markets.