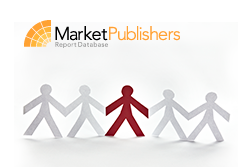 London, UK (PRWEB) September 26, 2012
The global cement consumption growth will trend around 6% in 2012, reaching nearly 3.8 billion tonnes. The increase is a decline from the 9% consumption volume growth in 2011 when worldwide cement demand reached close to 3.6 billion tonnes. China will continue to be the key driver of global consumption growth. The country is also the world's largest cement manufacturer with nearly 54% market share, followed by India with 6.7% of total output.
When it comes to adding capacity in 2012, Africa and parts of Asia and Latin America are witnessing the biggest capacity additions in the upcoming years.
In-demand research report "Cement Market Review" developed by Merchant Research & Consulting Ltd has been recently published by Market Publishers Ltd.
Report Details:
Title: Cement Market Review
Published: March, 2012
Pages: 72
Price: US$ 1,190.00
http://marketpublishers.com/report/industry/raw_materials_fillers/cement_market_review.html
The cement market research offers an in-depth understanding of the regional, country and global markets for cement. It features a detailed analytical review of the markets and presents elaborate five-year market projections.
The report provides factual data on the major market statistics such as cement production and consumption, trade dynamics in the reviewed geographies, prices for the material and information on the leading market participants along with their activities. Future market developments, coming trends, opportunities and challenges, projected market volumes and prices are highlighted.
Report Contents:
Disclaimer
Research Methodology
1. World Cement Market
1.1. Cement in Global Industry
1.2. Cement Market Overview
1.3. Cement Prices
2. North American Market of Cement
2.1. USA
3. Latin American Market of Cement
3.1. Brazil
4. European Market of Cement
4.1. European Union Market of Cement
4.1.1. Italy
4.1.2. Turkey
4.2. CIS Market of Cement
4.2.1. Russia
5. Asian Market of Cement
5.1. China
5.2. India
5.3. Indonesia
5.4. Japan
5.5. South Korea
5.6. Vietnam
6. Middle East Market of Cement
6.1. Iran
6.2. Saudi Arabia
7. African Market of Cement
7.1. Egypt
8. Future Outlook (2012-2016)
List of Tables
More new reports by the publisher can be found at Merchant Research & Consulting Ltd page.