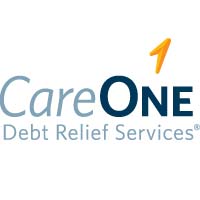 Our customers become more than customers, they are part of our family.
Columbia, MD (PRWEB) September 26, 2012
Inviting customers to CareOne headquarters is not new. CareOne has always focused on improving operations and servicing with the help of customer feedback. States Bernie Dancel, founder of CareOne, "Our customers become more than customers, they are part of our family. Our services get our customers out of debt, but with that service is our commitment of support to ensure our customers meet their goals. We invest equally in their success and as a result, the relationship is much more than a transaction."
CareOne has a corporate culture that emphasizes customer appreciation, empathy and support. The celebration of CareOne employees who exemplify these qualities was enhanced by the presence of their customers. Circle of Excellence winner Chris Klunk describes the recent event, "Hearing firsthand how we have helped these people, how we supported them and did not judge them when they needed it most; well there is no greater thanks than that."
That sentiment is shared by CareOne customer, Travis Pizel, who attended the event, "As I reflect upon the experience, it finally came to me what makes CareOne so special. It's not the programs they have; there are other debt relief companies that have similar programs. It's not the leading edge technology or the processes they have in place, although they certainly are tops in the industry at that as well. What makes CareOne special are the people that work there. Employees with big hearts and immeasurable passion for helping people get out of debt, educate them for the future, and improve the quality of their lives. An organization is a top down representation of their leaders, and it was obvious from the discussions during my recent visit, that the employees of CareOne are a mirror image of their executive management team."
Travis is one of three customers that gave up their time to be a part of the special day for CareOne employees. Joining Travis were Katie Lupo, and Monica Davis who were anxious to meet the people who have helped change their lives. These three customers were friends before they met face to face, having regularly engaged in the CareOne Community.
Monica is very well known in the community forums, Travis in the forums and blogs and Katie began blogging about her debt management plan just a few months after she enrolled. The CareOne community of over 1 million individuals is what helped seal the deal for these customers and has contributed to their overall success on the plans. Monica Davis left the following comment on a recent blog about the company event; "The experience was a very moving one for me. It showed me just how dedicated this company is to helping people like us fight to become debt free! I can't believe how dedicated and caring the people I met that day really are!"
The CareOne community offers a place to ask and have questions answered about the plans, personal finance advice, and even how to handle the emotional toll of debt. The community is a place where anyone looking for financial guidance and support can come and talks with others, download free resources, read blogs with advice on everything from saving money on your pets to opening a 401K.
CareOne providers represent the nation's largest brand of debt relief services with over 5 million people helped to date. CareOne founder, Bernie Dancel, and many CareOne employees know what being in debt is like and are proud to offer a second chance to those struggling with debt. It is this foundation of shared experience that sets CareOne apart from the rest of the debt relief industry. CareOne knows what being in debt feels like, and more importantly, what it takes to get out. Visit CareOne at http://www.CareOneCredit.com for more information about the company and services.