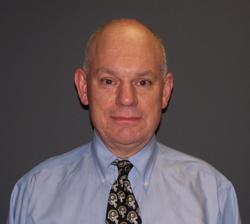 Pittsburgh, PA (PRWEB) September 27, 2012
Michael C. Stypula DDS, MDS, utilized the well-researched dental implant technology in August to help patients who have lost their teeth. Whether a patient has lost teeth due to an accident, through tooth decay, as a result of periodontal disease, or any other reason, missing teeth can really affect one's quality of life. Dr. Stypula is a periodontist who has many treatments available to offer his patients. One of the long-term solutions for patients missing teeth is dental implant technology. Dental implants have been studied for more than 40 years and for more than 20 years have been successfully used to replace missing teeth.
Dental implants are made up of three distinct parts. The visible part is the crown, which is shaped and sized to match the patient's natural teeth. The crown attaches firmly to the abutment, which is the middle part of the implant. The implant itself is made of titanium and is surgically placed within the jawbone. This part of the implant actually fuses with the surrounding bone, which is what gives the implant its strength.
When teeth are lost, the bone begins to weaken. Implants play the part of natural teeth in stimulating the bone and providing stability. In addition, they can be properly placed by the periodontist so that the bite is adjusted correctly, which can help the patient in such mundane tasks as properly chewing food. Because the crowns are designed to simulate the natural teeth, the patient no longer needs to be embarrassed by gaps left by missing teeth. Not only is the ability to eat improved, but self-confidence can also be improved.
While the majority of people are good candidates for dental implants, one's eligibility is determined by the periodontist on a case by case basis. Other treatments may be needed before the implant surgery can go forward. More information about implants and periodontal disease can be found at http://www.pittsburgh-periodontist.com.
Dr. Michael Stypula is a Periodontist offering patients personalized dental care for Pittsburgh, Pennsylvania. Dr. Michael Stypula graduated from St. Bonaventure University and received a BS in Biology. He then attended Temple University School of Dentistry, where he was awarded his Doctor of Dental Science (D.D.S.) degree. At the University of Pittsburgh, School of Dental Medicine Dr. Stypula received his training in periodontics and implants and earned his degree of M.D.S. Dr. Stypula is part of one percent of dental professionals providing the most recent FDA cleared laser procedure for gum disease and periodontal treatment. His practice is dedicated to oral health. To learn more about and their dental services visit their website at http://www.pittsburgh-periodontist.com and call (412) 348-8833.