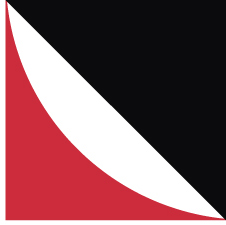 zapp migration moves only the app -- unchanged and running on any server, anywhere -- in minutes, not days.
Boston, MA (PRWEB) September 27, 2012
Webinar: This webinar, focused on how PBR successfully moved its datacenter to the cloud, will feature spirited discussion between appzero CEO Greg O'Connor, Sean Wedige, CTO for the Global Enterprise Solutions segment at Rackspace Hosting, and Virtessential IT consultancy principals Steve Blake and David McCluskey. The discussion will have a practical, business orientation with a strong technical slant.
What: When Pabst Blue Ribbon (PBR) chose to move its datacenter to Rackspace, applications quickly took center stage. One of the challenges was how to effectively move highly modified, but largely undocumented, production apps. PBR's consultant Virtessential addressed that challenge using appzero's zapp migration to automate identification, extraction, and migration of their Windows server apps to the cloud.
Why: The webinar will feature a demonstration of appzero's migration capability, which automates on-boarding of Windows enterprise applications. Hypervisor agnostic and VM-free, appzero zapp migration moves only the app -- unchanged and running on any server, anywhere -- in minutes, not days. Virtessential estimates that using appzero's zapp migration tool to move applications in minutes saved 1-2 weeks for each application moved.
Who: The intended audience for this webinar is anyone interested in, or responsible for moving enterprise applications to or from datacenters and clouds. It will be of particular interest to Cloud Service Providers (CSP) and Managed Service Providers (MSP) looking to increase their Monthly Recurring Revenue (MRR) by giving their customers a solution that easily migrates applications to their cloud. It will also interest VMware partners who are looking to extend their server consolidation business with a cloud migration practice.
Where: Register for Webinar at: https://www.appzero.com/content/attention-apps-you-are-now-free-move-about-clouds
When: Wednesday, October 3rd, 2012 at 1:00 EDT
What if I can't make that time? The webcast will be recorded and available for viewing at appzero.com after the webinar.
Who would I talk to if I'd like more information?
By email: info(at)appzero(dot)com
By phone: 617.820.5126 x4400
About appzero: Automating on-boarding and deployment of server applications to private, public, and hybrid clouds, appzero brings one-click appstore simplicity to Windows and Linux server applications. appzero is the fastest and most flexible way to move applications across clouds and datacenter, without re-engineering, re-installation, or lock-in.