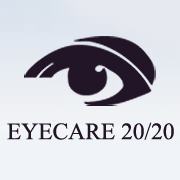 East Hanover, N.J. (PRWEB) September 26, 2012
EyeCare 20/20, a full-service comprehensive eye care facility with three locations across East Hanover, N.J. and West Orange, N.J., officially revoked their offer of free LASIK® to all NFL referees after Monday night's Packers vs Seahawks Game.
EyeCare 20/20 then issued a new offer: free LASIK® for all NFL Team Owners and NFL Commissioner Roger Goodell.
"If there's any segment of the population who can benefit from LASIK, it is referees and umpires," said Medical Director, Dr. Cary Silverman, in his initial offer to the NFL. "Let's let the players determine the outcome of the game!"
However, after the outcome of Monday night's game between the Green Bay Packers and Seattle Seahawks, Dr. Silverman rescinded his original offer.
"I hereby rescind this offer to the replacement referees. Even LASIK vision cannot improve their ability to adequately ref a game," said Dr. Silverman, in a recent letter to NFL Commissioner Goodell. "I do offer free LASIK to you though. Maybe with LASIK you would be able to clearly see how your inaction in rectifying the Referee Labor Strike is destroying the credibility of the NFL."
Dr. Silverman invites NFL team owners and NFL Commissioner Roger Goodell to visit EyeCare 20/20's website at http://www.eyecare2020.com or call his office directly at (973) 560-1500, extension 111 to settle the issue.
Users may also join Dr. Silverman's "LASIK the Refs" community on Facebook: https://www.facebook.com/lasiktherefs
EyeCare 20/20 has served patients in East Hanover and throughout northern New Jersey since 1986. In addition to LASIK services, EyeCare 20/20 also provides: cataract, Phakic Lenses, Near Vision CK, Corneal Transplants, LACL, EPI-LASIK, and LASEK. For more information, contact EyeCare 20/20 online at http://www.eyecare2020.com/ or call (973) 664-7794.