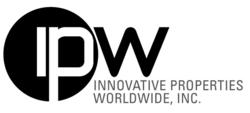 "We will present high-profile conversations with some of the most innovative people in business today, as well as articles that look specifically at some of our most promising work and technology."
Denver, CO (PRWEB) September 27, 2012
Many of the world's most innovative and visionary leaders, developers of new technology and forward-thinking industry experts will be featured in The Legacy Series' premiere issue, " Innovations and Technology: Featuring the Contributions of Steve Jobs."
The publication will hit newsstands nationally at the end of November. It will also be published in website, e-reader and mobile app formats. As a bonus, thousands of copies will be direct mailed to select Fortune 1000 executives and made available onsite at MacWorld iWorld 2013. Advertising, marketing and distribution partners are being finalized for all formats. Among promotional partners for The Legacy Series: Innovations and Technology is the Jimmy V Foundation for Cancer Research, one of the most innovative cancer-fighting charities created in honor and memory of late college basketball coach Jim Valvano.
"This publication celebrates the American ingenuity, innovation and vision that has always enabled us to lead the business world and rise above the economic highs and lows," Charles Warner, CEO of Innovative Properties Worldwide and publisher of The Legacy Series, said. "We will present high-profile conversations with some of the most innovative people in business today, as well as articles that look specifically at some of our most promising work and technology."
The Legacy Series will feature a combination of interviews, feature articles, and reports on the front line industries and professions serving present and future business growth:

Women in Technology
Education
Innovation and Visionary Leadership
Transportation
Cooperative Capitalism
Green Technology & Alternative Energy
Gaming Consoles
The Digital World
Music and Film
Leading writers and journalists will combine profiles, anecdotes and insights in these pieces, which will later be available as individual, downloadable PDFs. Among confirmed creative leaders being interviewed is Craig Perkins, who won the 2012 iPhone Film Fest Award and stands at the forefront of future filmmaking; Berny Dohrmann, Founder of CEO Space International; and Dr. Gustavo Rabin, executive consultant to Apple and author of Becoming A Great Leader.
"We're exploring the role of vision, innovation and application of best business practices to serve the marketplace of today and tomorrow," Warner said. "The leaders that we are interviewing have brought great developments in their fields and industries. Their insights create great results. That's what people like to read today — material that they can apply directly."
The Legacy Series focuses on the works and legacy of late Apple CEO Steve Jobs. During his unparalleled career, Jobs directly influenced or revolutionized seven industries — all of which are examined in the publication. His inventions and innovations changed the face of music, desktop computing and publishing, and notebook computing, among others. His no-frills but visionary business approach and the sheer volume of organizations that spun into creation from his products attest to his impact on the marketplace.
"We're looking at the contributions of Steve Jobs as our departure point for this publication," Warner said. "Jobs showed just how far smart business, innovation, vision and a good team can take you. He is the greatest innovator of our time, right on par with Thomas Edison and Benjamin Franklin in how revolutionary and definitive his creations were for the time. We are promoting that spirit through our articles, interviews, and discussions that will take readers to the front lines of innovation today."
Advertising space, marketing and distribution partnerships with The Legacy Series will be available through October 30, 2012. A special section will be devoted to the hottest tablets, smart phones, computers, gadgets, gaming systems, cameras, software and websites for this holiday shopping season and beyond.
About Innovative Properties Worldwide
The publisher of The Legacy Series, Innovative Properties Worldwide, Inc., is a Denver-based company specializing in commemorative and event publications with compelling messages and purposes; and other forms of on-site advertising and promotions. The editorial and executive team behind the company combines over 70 years of magazine experience in defense, active lifestyle, technology, travel, sports and entertainment publications. They are all avid Mac and iProduct users with many years of experience utilizing the innovative technologies in business, graphic design, education, video and music production, some dating back to the release of the MacIntosh computer in 1984. With a proven track record of high end commemorative and tribute publications combined with creative cross platform marketing, IPW is your source for taking your
project to the next level. Whether your need is custom publishing, sponsorship sales or creating new revenue streams through strategic partnerships, IPW is ready and willing to lead the way. http://www.goipw.com