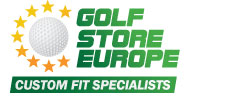 The Wait for the Mizuno JXP825 Driver is Almost Over
(PRWEB UK) 28 September 2012
Questions were put to the GolfStoreEurope representative regarding what it was that made the Mizuno JPX825 driver such a big hit with golfers and why it is so eagerly anticipated. With so many different drivers currently available and more on the way, we felt that there had to be something very special about this driver for the company to delay the release and build up such huge anticipation. The representative went on to explain why this new driver was being pre-ordered at such high rates.
As discussions continued with the GolfStoreEurope representative, he talked about the five piece construction in the design of the head that allows for a number of different technologies to be integrated into it. Unlike many other drivers where the user is severely limited in the different types of personalization that you can order in your drivers, the Mizuno JPX825 offers so many options that it should be possible to create a driver that can provide the most distance with higher levels of control and forgiveness.
The Wait for the Mizuno JXP825 Driver is Almost Over
Asked why a company such as Mizuno waits until so late in the year to release a new driver, the GolfStoreEurope representative explained that this is fairly typical of any golf club manufacturer. Many use the summer months to allow their professionals a chance to test the new club on the circuit and for all golfers to see it in action. More often than not, seeing the new club performing well on the tour will drive up anticipation. For those looking to add the Mizuno JPX825 to their collection, the wait is almost over as it is due out in October 2013.
GolfStoreEurope is Europe's leading provider of specialist golf equipment. Based in Ireland and boasting stores up and down the country, the retailer also gives customers the opportunity to order an array of top golf accessories on the web – head over to golfstoreeurope.com and check out the ever-expanding range of products now available at the click of a button. The staff at the company emanates a clear passion for the sport and so is able to cater for both amateur and professional golfers alike.