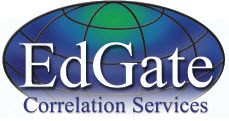 'Anywhere, anytime learning' is finally here.
Gig Harbor, WA (PRWEB) September 27, 2012
Through a partnership with the industry leader EdGate, Cloud9 Learning, LLC, has announced the launch of its premiere product—an mLearning Management System (MMS) that adds the communication, collaboration and accessibility features associated with mobile computing to the power of a conventional Learning Management System (LMS)—for major mobile tablet and smart phone platforms (iOS and Android). As schools implement Bring Your Own Device (BYOD) policies, flipped classroom learning, web-based peer-to-peer collaboration and other innovations using mobile devices, the need to unify and manage student work into a single application is critical.
In a controlled, secure network environment, Cloud9 Learning (C9) delivers and manages structured educational content, formative assessment and student performance data. All activities are aligned to standards to facilitate the transition to the Common Core Standards, as well as ensure students receive assessment and instruction on state standards. The Cloud9 Learning MMS application's architecture is open, allowing educators to select existing content or create their own with easy authoring capabilities. Cloud9 Learning, an emerging leader in K-12 mobile learning innovations, partnered with EdGate, a leader in correlating content for educational publishers, to create the new application. The partnership with EdGate ensures that teachers and administrators have access to proven, powerful content and tools that streamline the creation and consolidation of study materials, quizzes and tests.
With all assignments, whether class-based or personalized, teachers build lesson plans and manage student activity. Lesson plans and assignments draw from a variety of resources: those currently licensed by the school (eBooks, online textbooks), free web or cloud-based curriculum and activities, and the comprehensive curriculum provided with the C9 application. Teachers can provide feedback, author content and grade assignments, including essays, on their tablet or smart phone as well as their laptop. The chat feature allows teachers quick communication with students—especially useful for hybrid and online schools.
Students can set their folders and backpacks aside as they open the C9 app and swipe between their classes for a list of assignments and notifications. Just a tap launches students into the activity—whether a quiz, a video, an essay assignment or a web page—without leaving the application. An embedded calendar keeps students organized and focused. Because one of the most effective uses of mobile devices is peer-to-peer communication and collaboration, C9 automatically populates chat groups with students and teachers by class. Parents, guardians and tutors are involved in their student's learning with Observer log-ins—giving them access to assignments lists, notices, school-related notifications and chat features.
"As we researched the potential of mLearning, we realized that education will soon expect, if not require, that all mobile devices have the same capabilities as computer-based personalized learning, as well as immediate accessibility and instant communication features," said Jeffrey Butler, President and a Director of Cloud9 Learning. "As the mobile learning environment evolves, we designed C9 to be flexible to embrace the changes. Schools can invest confidently knowing that the application will not be outdated or limited over time."
C9 allows schools to organize their numerous resources into meaningful, standardized instructional material—improving teacher effectiveness, student performance and communication among all those involved in student learning.
"In order for learning to be interactive, personalized and mastery-based, students and teachers need high-quality digital content in the context provided by Cloud9. 'Anywhere, anytime learning' is finally here,'" said Sandra Schugren, EdGate Correlation Services General Manager.
Cloud9 Learning is currently recruiting districts for pilots. For more information, watch the brief video at http://www.cloud9learning.com to see how Cloud9 Learning is helping schools fully use their mobile devices as powerful teaching and learning tools.
About Cloud9 Learning
Cloud9 Learning is an Oklahoma Limited Liability Corporation (LLC) formed specifically to develop advanced mLearning solutions for the K-12 marketplace.
About EdGate Correlation Services
Founded in 1997, EdGate Correlation Services is committed to delivering the highest level of service and data products to educational publishers. EdGate's Standards Repository tracks standards from around the world and includes all subjects for U.S. states and Common Core standards, as well as Common Core standards adopted by individual states. EdGate's subject area experts align material from 200 publishers and content providers, including Apex Learning, Films Media Group, Encyclopedia Britannica, National Geographic, Texas Instruments, NBC News, Library of Congress and the Smithsonian. EdGate also manages the powerful Curriculum Matrix® product, which is a teacher-friendly curriculum management tool. For more information, please visit http://www.edgate.com or http://correlation.edgate.com
EdGate Correlation Services is a division of San-Diego based EDmin, which provides comprehensive K-12 learning management systems. EDmin's focus is Connecting Educators With What Works. The company has been working with schools and districts for 20 years and serves nearly 4 million users in all 50 states and the international market. EDmin is best known for the INFORM® Learning System, an enterprise-level platform that integrates assessment, reporting, resource and community capabilities with an academic data warehouse. For more information, please visit http://www.edmin.com.