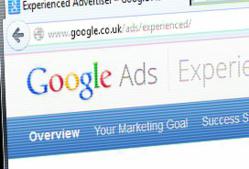 You can't know how well your campaign achieved its aims this unless you get some company names
London (PRWEB) September 28, 2012
Following its recent launch, the service has received significant uptake in B2B industries - particularly those that place a high value on knowing who is showing interest in their products and services, and must respond promptly to capture new business.
The second application for this kind of technology is being able to track the effectiveness of an online marketing campaign. "Normal web stats don't go far enough for us," says Matthew Raynor of Raynor Foods. "CoTracer provides us with the answers we need in the form of a constant stream of highly useful data."
Mike Cliff-Jones of The Platter Company points out another advantage, "The 'hidden' benefit is that over time we're building up a picture of the type of business that wants to find out more about us. We can therefore tailor both our marketing and web messages to give them the right information. That's invaluable."
Most marketers agree that pushing a message out to a specific audience is a question of demographics. This is verified by the increasingly sophisticated options out there to filter audiences for online campaigns, such as Adwords and social media platforms. Yet, it has always been difficult to effectively measure how well that targeted audience was reached, especially since an upsurge in web site traffic can be attributed to little more than country of origin and browser version. CoTracer aims to plug this gap by naming those visitors by company.
Jansen van Dok, head of marketing at CoTracer understands the dilemma, "A press release targeted at the insurance sector should yield more insurance companies as web site traffic. An advert to recruit retailers should bring in interested retail companies. You can't know how well your campaign achieved its aims unless you get some company names from your web stats."
Company Information
CoTracer.com reports actual company names from website visitor traffic with no need for sign-up forms or cookies. The CoTracer service is aimed at business to business enterprises as a direct web lead generation sales tool. CoTracer is part of the EA group of companies.