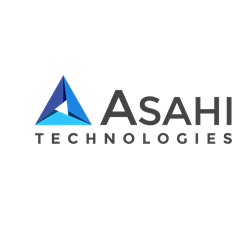 Using Magento multi-store setup, tracking online sales and customers becomes easier, benefitting website owners by sales and revenue
(PRWEB) September 28, 2012
With a market share close to 25 percent in the crowded e-Commerce platform, Magento is currently the most popular e-commerce development framework around the world. Moreover, with increasing demand for e-commerce web applications, online stores are seeking Magento's features. And to help online entrepreneurs with innovative web solutions, Asahi Technologies has announced Magento development services in New York at affordable pricing plans.
Online entrepreneurs are increasingly looking to expand business operations devoid of much technical expertise, one such solution being multi store setup. Due to the extensive range of options available for products nowadays, online stores require an efficient management of multiple stores to avoid cumbersome looks and provide a better shopping experience. Magento is one of the few open source frameworks that offer multi-store setup enabling owners to manage from just one admin area. Moreover, unlike other tools Magento does not require complicated modifications for multi-stores, the set up process relatively quicker. The other advantage is switching store view in multiple languages to attract international customers.
"Using Magento multi-store setup, tracking online sales and customers becomes easier, benefitting website owners by sales and revenue" stated Vinod Subbaiah after announcing Magento Development Services. "With the recent Magento 1.4 release, the multi store setup is much easier to complete than earlier editions".
To help firms learn more about e-Commerce store solutions, Asahi Technologies provides a free online consultation to clients letting them understand their Magento options. The firm also provides comprehensive e-Commerce solutions using Wordpress, Zen Cart and OS Commerce.
About Asahi Technologies
Asahi Technologies is a New York based web design and development firm that provides software consulting and Web solutions to small and medium level businesses all across North America. Asahi Technologies specializes in responsive design, cloud computing, online marketing, mobile application development and open source technologies. Under the leadership of Mr. Vinod Subbaiah, who himself started his career as a software programmer, Asahi Technologies' team comprises of experienced software professionals having extensive knowledge of technology with B2C and B2B operations. The firm's headquarters is located in New York City, NY.