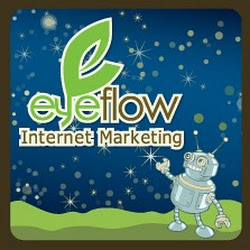 Pittsburgh, PA (PRWEB) September 28, 2012
DonorPro by TowerCare Technologies is a donor management software. The group behind it held its first User Conference last week, packing a series of seminars, training workshops, and lectures into a three-day event (Sep 19-21) in Pittsburgh's Station Square Sheraton Hotel. The event drew technological and nonprofit executives from around the US and Canada to discuss the role of technology and Internet marketing in fundraising.
On Thursday September 20, Eyeflow CEO and President, Phil Laboon, gave a 45-minute talk on "SEO for Nonprofits." During the lecture Laboon shared his knowledge of Internet marketing strategies for nonprofit organizations, describing ways for nonprofit organizations to strengthen their online presence. A main focus described how they could build and use content to reach wider audiences. It also covered how to get the best visibility possible for items like videos, ebooks, and images. All of the methods illustrated in the talk and all the SEO resources and sites provided during the lecture were free resources and SEO tools that companies can refer to and implement immediately to promote their websites and campaigns.
"We were thrilled to have so many clients from the US and Canada participate in our first inaugural DonorPro User Conference," said Donna Myers, President of TowerCare Technologies. "Our goal for the two day event was to provide practical advice that our clients could use immediately within their nonprofit organizations to raise more money, operate more efficiently and communicate more effectively with their constituency."
Myers further explained the layout of the event: "Sessions followed three main tracks. One track was operations oriented and included diverse topics such as data mining and database cleansing, do's and do not's of online credit card donations, and fine tuning websites through content and search engine optimization. Another track focused on fundraising and outreach — how to attract new supporters, how to retain those supporters, and then how to motivate those supporters to raise money on behalf of the nonprofit. A third track featured DonorPro products and services and included sessions on unique ways clients are using their DonorPro databases, best practices for using cultivation tools within DonorPro, introduction to the new DonorPro membership management module, and overviews of our online, peer to peer and mobile fundraising tools."
Eyeflow is a Pittsburgh-based Internet marketing firm that promotes organic SEO. Its web promotion services include webpage optimization, social media marketing, web design consulting, and local optimization. Above all, Eyeflow advocates creating informative and engaging content in order to reach wider audiences and increase the impact of a company's brand.