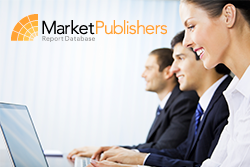 London, UK (PRWEB) September 27, 2012
The Indian marriage market is evaluated at above INR 248 billion. Local marrying agencies become increasingly creative to maintain their current market positions. Most of them initiated to offer their services in Internet. India's online matrimony market reached INR 4 billion in 2011 and is set to grow further by approximately 27 percent per year. There are three major sites offering marriage search services in India. For instance, the market value of Bharat Matrimony (BM) is over INR 8.8 billion. BM became so influential that could purchase a 12 percent stake in the US-headquartered Internet giant Yahoo in October 2011.
As rule, a matrimonial site obtains around 93 percent of its revenues from subscribers, while the remainder comes from the advertisements.
New in-demand report "Online Matrimony Market in India 2012" developed by Netscribes (India) Pvt. Ltd. has been recently published by Market Publishers Ltd.
Report Details:
Title: Online Matrimony Market in India 2012
Published: September, 2012
Pages: 58
Price: US$ 795.00
http://marketpublishers.com/report/technologies_electronics/telecommunications/online-matrimony-market-in-india-2012.html
The market research report draws up an elaborate picture of the Indian online matrimony market. Detailed market overview, including its size, drivers and challenges can be found in the study. Besides, the research delves into the match making market segmentation from 2005 through 2011, benefits of online over offline medium and compares online and offline tariffs.
The report also covers industry and technology trends, traffic statistics. It provides vital information about online majors and strategic recommendations.
Report Contents:
Slide 1: Executive summary
INTRODUCTION
Slide 2: Wedding Market – Introduction & Overview, Market Size (2010-2015e), Match Making Market Segmentation (2005 & 2011)
MARKET OVERVIEW
Slide 3-5: Online Matrimonial Market – Introduction & Snapshots, Market Size (2011-2016e), Profile Registrations (2011 & 2012), Profile Demographic Split, Geographic Split and Online Matrimony Players Market Share
Slide 6: Business Model
Slide 7: Revenue Model
Slide 8: Benefits of online over offline medium
Slide 9: Online v/s offline matrimony – Tariffs
MAJOR DRIVERS
Slide 10: Drivers' Summary
Slide 11-19: Drivers
MAJOR CHALLENGES
Slide 20: Challenges' Summary
Slide 21-27: Challenges
INDUSTRY/ TECHNOLOGY TRENDS
Slide 28-31: Social Media Marketing
Slide 32: Technology Trends
TRAFFIC STATISTICS
Slide 33-34: Summary
Slide 35: Online Matrimony Players – Broad Spectrum
Slide 36-39: Traffic Statistics
COMPETITION
Slide 40-42: Major Public Companies
Slide 43-54: Major Private Companies
STRATEGIC RECOMMENDATIONS
Slide 55-56: Strategic Recommendations
APPENDIX
…
More new market research reports by the publisher can be found at Netscribes page.