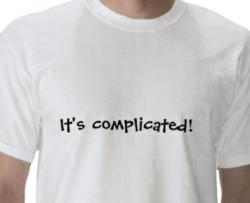 (PRWEB) September 27, 2012
Zane Benefits, which provides comprehensive and flexible alternatives to traditional employer-sponsored health benefits, today published information about stand-alone HRAs and Health Care Reform. Zane Benefits is the creator of the leading Health Reimbursement Arrangement, or HRA, administration software.
Section 2711 of the Public Health Service Act, as added by the Patient Protection and Affordable Care Act, generally prohibits group health plans from placing lifetime and annual limits on the dollar value of "essential health benefits".
On June 28th, 2010, the federal government issued interim final regulations related to the lifetime and annual limit rules application to Health Reimbursement Arrangements (HRAs). While most HRAs have been exempted, the federal government requested comments regarding application of these rules to non-exempted stand-alone HRAs.
In its post, Zane Benefits discusses special exemptions for certain stand-alone HRAs and account-based Medical Expense Reimbursement Plans. They also cover non-exempt stand-alone HRAs.
Read the full post about stand-alone HRAs and Health Care Reform here.

About Zane Benefits, Inc.
Zane Benefits, Inc, a software company, helps insurance brokers, accountants, and employers take advantage of new defined contribution health benefits and private exchanges via its proprietary SaaS online health benefits software. Zane Benefits does not sell insurance. Using Zane's platform, insurance professionals and accountants offer their clients a defined contribution plan with multiple individual health insurance options via a private health exchange of their choice.