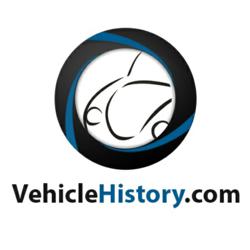 VehicleHistory.com provides scam protection with their motor vehicle report services.
Denver, CO (PRWEB) September 29, 2012
According to the National Automobile Dealers Association (NADA) Used Car Guide, used vehicle values have been at high levels since the 2007-09 United States economic recession. With the values of used cars continually on the rise, vehicle history report website VehicleHistory.com announces how to avoid a car clunker scam.
It is important for used car buyers to be aware if a car is a lemon and avoid an expensive out-of-warranty repair. Researching a used car online can save a buyer thousands when purchasing a used vehicle.
VehicleHistory.com provides scam protection with their motor vehicle report services. Customers can look up the background history of a car through searching the 17-character VIN on a car. With this information, VehicleHistory.com can give clients all legally reported information on odometer readings, maintenance history, warranties, liens, flood damage and more.
Vehicle history reports are a needed aspect of the used car purchasing process so that buyers do not get caught up in a scam from a dealer or private seller. Finding out all background information on a car is key before purchase.
With over 2 million vehicle history reports sold through the company, VehicleHistory.com continues to provide comprehensive and legit services to all used car buyers. For more information on vehicle history report services visit the company's website or email their Customer Service Manager at josh(at)vehiclehistory(dot)com.
About VehicleHistory.com:
VehicleHistory.com provides online vehicle history report services for used car buyers and sellers in North America. VehicleHistory.com is most reliable way for customers to get background material on the cars they are interested in purchasing with one of the largest databases of used car information in the United States. As of now, VehicleHistory.com has over 2 million vehicle history reports purchased from their online database. Contact VehicleHistory.com customer service 24/7 through live chat or by calling, toll free, 1 (855) 395-6395.