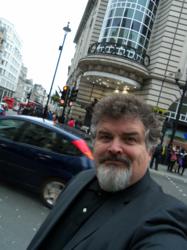 This is an opportunity for India and for the Balmoral insiders
London United Kingdom, Toronto Canada, Mumbai India (PRWEB) September 28, 2012
Balmoral Capital Holdings, Inc. of the British Virgin Island and Fund Balmoral Dubai #4099 with representative offices in Ohio, Toronto, United Kingdom, Mumbai India and United Arab Emirates (http://www.balmoralcompanies.com), announced they have made the first investment for a 900 million USD infrastructure project for Gujarat, India. The contracts have been signed with Koronation Infrastructures UK LTD in London United Kingdom.
"This is an opportunity for India and for the Balmoral insiders", stated Rodney Kincaid CEO of Balmoral. "We have had a seed capital investment into Koronation and are holding shares and will expedite additional cash and credits with this financing in and within 30 days."
Balmoral Dubai # 4099, Inc. opened this year as a fund for Balmoral Capital and it will leverage private sector funding and issue Bank Guarantee for financing the project and private cash.
Gujarat is a state in western India. It has an area of 75,686 sq mi with a coastline of 1,600 km, most of which lies on the Kathiawar peninsula, and a population in excess of 60 million. Balmoral groups of companies finances with equity when the local partner also invests in equity. They finance both Renewables and Entertainment and Movies in five continents. Financing is always closed in London United Kingdom, or other European countries.